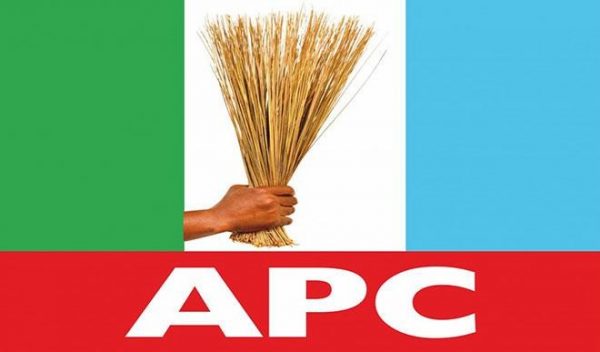 The All Progressives Congress candidate for Lagos East Senatorial District, Hon. Sikiru Adebayo Osinowo, has described Senator Gbenga Ashafa's rejection of the result of the senatorial primary in the district as being economical with the truth.
Osinowo, who spoke with journalists in Lagos, stated that Senator Ashafa was aware that a primary election took place in the district because he participated fully in the exercise.
According to him, Ashafa not only participated in the primary on the first day, he also participated fully when a rerun was ordered by the electoral panel.
He said: "He was not only aware of the primary he also participate fully in the exercise.
"He participated in the first day and was fully on ground in the following day when a rerun was ordered.
"It's rather unfortunate that a senator will go such way because he lost an election.
"He said I did not scale through the screening process.
"He should provide evidence of my disqualification.
"I purchased the nomination form and duly participated in the screening exercise in Abuja, where I was duly cleared by the screening committee."
Osinowo debunked the automatic ticket claim of Ashafa.
He said: "If the party at the national level is giving some lawmakers automatic tickets, the state chapters will be informed.
"There was nothing like that.
"Let's ask Ashafa whether he was the only one given automatic ticket because the result of the primaries showed that two other aspirants contested: Senator Solomon Olamilekan Adeola in Lagos West Senatorial District.
"In the Lagos Central Senatorial District, Senator Oluremi Tinubu was returned unopposed because no aspirant challenged her.
"If he has been given automatic ticket, why did he participate in the primary the first day and the following day during the rerun. Senator Ashafa should stop being economical with the truth," Osinowo said.
The APC candidate stated that he did not declare himself the winner of the primary.
He said: "I went through the legal process laid down by the party.
"Party members voted overwhelmingly for me.
"The process was supervised by an electoral body sent by the national leadership of the party to Lagos.
"This panel is headed by an eminent personality in the person of former Deputy Governor of Edo State, His Excellency Lucky Imasuen.
"It was the panel led by Imasuen that announced the result.
"For Ashafa to reject the result announced by a legitimate panel set up by the party is tantamount to being economical with the truth."
Hon Osinowo stated that there was nothing conflicting in the result.
He said: "It's a straightforward matter.
"There was a contest between two major contestants and the winner was duly announced by the body legitimately charged with the duty of organising and supervising the contest.
"Don't forget that the panel chairman described the exercise as peaceful and successful."
Osinowo: "He urged his supporters and party members in general to remain calm as he remains the flagbearer for Lagos East Senatorial District on the platform of APC."