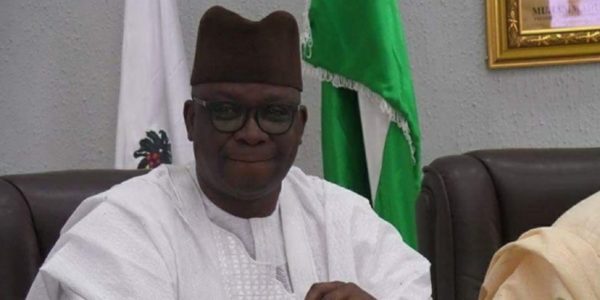 In fulfilment of the promise made by the Ekiti State Governor, Ayodele Fayose, on the recruitment of 1,000 teachers and another 1,000 various categories of workers into the State public service, the final process of the recruitment exercise has commenced.
This was announced by the Special Assistant to the Governor on Public Communications and New Media, Lere Olayinka, in a statement on Friday.
Olayinka said: "In addition to the forms already obtained free of charge by the applicants, forms are now available at the Teaching Service Commission (TESCOM), Civil Service Commission, Ministry of Health and other relevant Ministries, Departments and Agencies.
"Forms for applicants seeking employment into the junior cadres of the public service are available at N500 each while those for the senior cadres are N1,000 each till August 24, 2018."
Olayinka, who berated the State Governor-Elect, Dr. Kayode Fayemi, and his party, All Progressives Congress, for criticising the recruitment, said: "With less than two weeks to the end of his tenure in 2014, Fayemi appointed eight permanent secretaries and they are still in office up till now. He also recruited several workers behind closed doors and they are still in the service."
He said rather than acting like an alternate government, Fayemi should wait till October 16 that he will begin to enjoy the benefits of the July 14 "electoral fraud".
Olayinka said: "It is on record that Governor Fayose announced in January this year that recruitment will be made into the State public service and this was followed up with distribution of employment forms in May.
"This was consequent upon the existing vacancies in the public service, especially the teaching sector. There are schools without adequate teachers in critical subjects like Mathematics, Physics, English and others.  So the students that are resuming in September should wait till Fayemi assumes office?
"Most importantly, Fayose will carry out all the functions of his office till October 16 and since there is need to employ workers, the government will do so through a transparent process.
"Isn't it funny that the same APC people that criticised the government for constructing a modern Oja Oba Market in Ado Ekiti are now kicking against allocation of the shops to the people? So Governor Fayose should build the market for Fayemi to come and allocate the shops to his cronies?
"The APC in Ekiti State should therefore be reminded that there is still a government in the State and that government will not change until October 16, 2018."