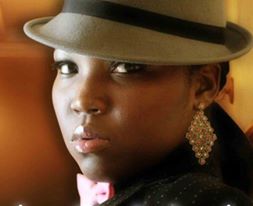 This Law graduate-cum-fashion designer has got so much up her sleeves. With a new album in the kitty, she also doubles as a Cultural Ambassador for her home state, Ekiti. Her fashion label is known as Eclectic by Sasha.
Sasha P said: "No doubt, music and fashion go hand in hand. Music and fashion do go hand-in-hand. Many people didn't realise that I had always done fashion. I don't sew physically but I design as the creative director of the label.
"What I do basically is to choose styles, my brand is a retail brand so it's not couture, it is ready-to-wear. I choose what styles would be made, what trends are happening and how we can make them affordable.
"Anybody that knew me in school would remember that I was making clothes even in the university.
"So it's something that I have always done.
"My clothing line has been on for about eight years now."
Copyright The Eagle Online.
Permission to use quotations from this article is granted subject to appropriate credit being given to www.theeagleonline.com.ng as the source.
Follow @DEagleOnline