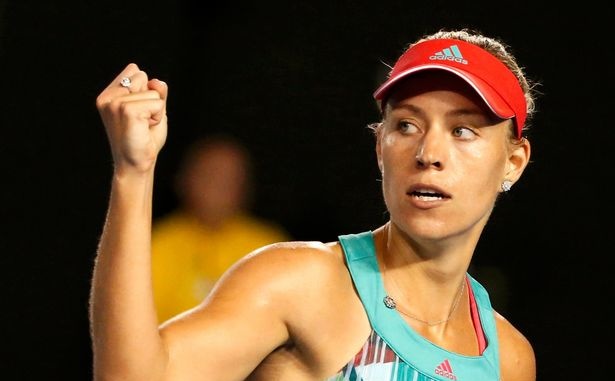 Kerber withdraws from Aegon Open
The 29-year-old is also unsure whether she will be fit to play in the Eastbourne event that precedes Wimbledon as she continues to struggle with the left hamstring strain
World No 1 Angelique Kerber has withdrawn from next week's Aegon Open after a recurrence of a hamstring problem.
The 29-year-old is also unsure whether she will be fit to play in the Eastbourne event that precedes Wimbledon as she continues to struggle with the left hamstring strain.
The injury, which will be a concern with Wimbledon just two weeks away, forced her to retire during her third-round match in Madrid in May after trailing 3-6, 0-5 to Eugenie Bouchard.
Monday's meeting with Lucie Safarova was due to be Kerber's first match since being knocked out of the French Open by Ekaterina Makarova at the end of last month, when she became the first women's top seed to lose in the opening round of Roland Garros.
Assessing the injury, Kerber said: "It started slowly and then I really felt it yesterday (Saturday) evening. It is my left hamstring, the same one I had in Madrid.
"It was OK and I started practising again after Paris and then I felt it again in the last few days. I don't want to risk anything now, to do something (worse)."
The withdrawal comes just three days after Simona Halep pulled out of the event with an ankle complaint.
Kerber, looking to claim her first title of the year after failing to get past the third round in her last five tournaments, has struggled for form in recent months but will be hoping she can return to her best in time to mount a Wimbledon title bid.
– Bowale Odutola