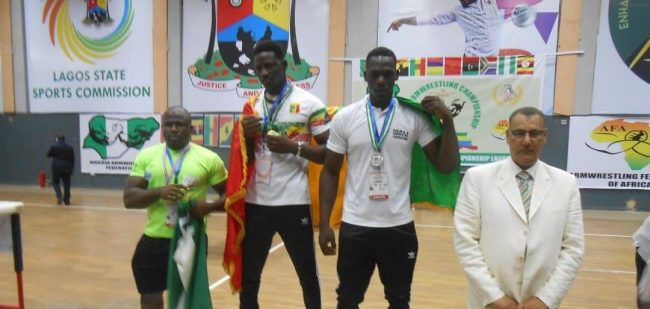 The Nigeria Arm Wrestling Federation on Tuesday said that plans were underway to participate at the 9th Africa Arm Wrestling Championships holding in Accra, Ghana.
The News Agency of Nigeria reports that the championships will hold from July 26 to July 29 at the Accra Sports Stadium.
The President of  NAWF, Olatunji Jackson, told NAN on telephone in Ibadan  that it was important  for Team Nigeria to participate in the tournament.
Jackson said: "We were the host of the last edition and we won it. It is therefore very important for our athletes to partake in this edition.
"We are looking at taking no fewer than 10 athletes who have the ability to win medals."
NAN reports that Nigeria won the 8th edition of the championships held  at the Teslim Balogun Stadium, Lagos.
Nigeria won 19 gold, 16 silver and 11 bronze.
Jackson, however, appealed to corporate organisations and individuals to partner with the federation to enable it participate in the championships.
He said: "We are soliciting for funds to facilitate this trip; we didn't get funds from the ministry, but we are bent on attending.
"This is an international competition that we intend to use to further strengthen and expose the country's athletes.
"We would use this competition to evaluate their skills from what they exhibited at the last competition they took part in.
"You know continuous participation in competitions sharpen their competitiveness and gives room for more improvement.
"Our athletes are not yet where we want them to be, but I believe we are on the right course on getting there.
"It is a gradual process and we would appreciate all the support we can get to get to where we are targeting."
NAN reports that no fewer than 15 African countries are expected to participate at the championships.