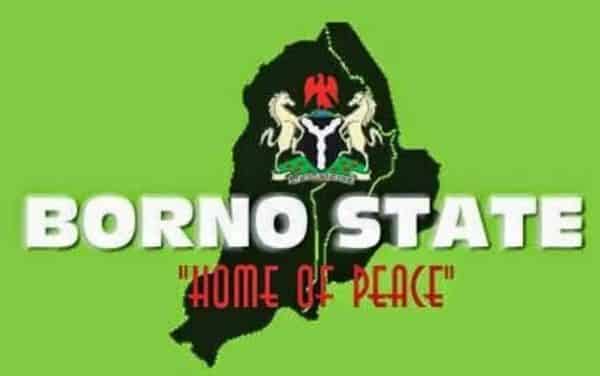 An early Monday morning suicide attack has left eight people dead in a mosque in Maiduguri, Borno State.
This led to a protest by youths, who are aggrieved over the incessant attacks on the Borno State capital.
The angry youths were reported to have attacked officials of the Borno State Emergency Management Agency, who were on rescue mission at the scene of suicide bomb attack.
The News Agency of Nigeria reports that the attack occurred at Londonciki-Simari area of Maiduguri.
A female suicide bomber attacked a mosque in the area killing eight worshipers.
Fifteen others sustained injuries.
The rampaging youths attacked the SEMA's Emergency Rapid Response team dispatched to evacuate corpses and to render assistance to the victims.
The youths were said to have been angered over the spate of suicide attacks coordinated by Boko Haram insurgents.
The angry youths chanted various slogans against the relief officials, saying: "SEMA and other agencies you are providing services to people and yet you kill us.
"You better leave, we do not need your assistance."
The youths, armed with clubs and sticks, smashed one of the SEMA's vehicles and prevented the team from carrying out its mission.
It took the intervention of members of the Civilian Joint Task Force to rescue the team from the area.
A SEMA official, who pleaded anonymity, confirmed the incident, adding that the team was at the scene of the bomb attack to provide immediate assistance to the victims.
NAN learnt that the residents of the area tried to arrest a lady suicide suspect who ran into the mosque and detonated the explosive strapped on her body.
A witness, Malam Muhammad Grema, told NAN that the incident occurred at about 5am.
Grema said that he lost some his friends in the attack.
Meanwhile, two female suicide bombers were killed at Mammanti area, an outskirt of Maiduguri.
It was gathered that the attackers crossed the trenches in an attempt to enter the town at about 10:15pm on Sunday.
Soldiers guarding the trenches shot the women, causing the detonation of explosive strapped in their bodies.
The Borno State Police Command, spokesman, Victor Isuzu, said the Commissioner of Police, Damian Chukwu, would brief the press later on the incident.