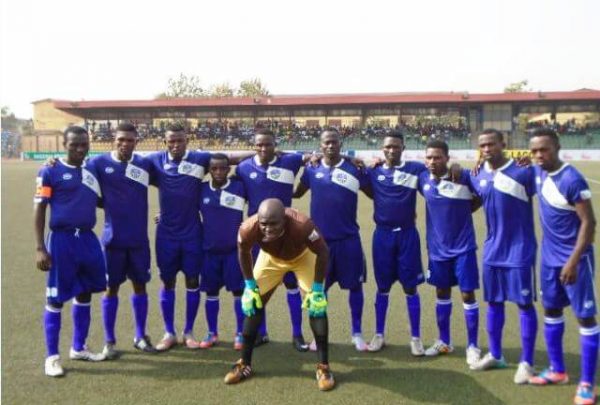 Leading specialty fluids management company, Eunisell, have continued their official shirt sponsorship deal with Rivers United.
As part of the deal, players and officials of Rivers United FC will spot Eunisell-branded jerseys for the duration of the 2017/18 football season.
Rivers United will take part in three competitions, the Rivers State FA Cup, the AITEO Cup and the Nigeria Professional Football League in the upcoming season.
The jerseys (Blue for home and White for away games) were unveiled in an elaborate ceremony in Lagos on December 4, 2017.
Representatives of Eunisell, the League Management Company, players of Rivers United as well as the nation's media were all present at the ceremony.
Speaking on the deal, the Group Managing Director of Eunisell, Chika Ikenga, said: "We decided to do that to promote football in Nigeria and also to improve our brand awareness."
The General Manager of Rivers United FC, Chief Okey Kpalukwu, who spoke on behalf of the Port Harcourt-based football club, expressed gratitude to Eunisell for continuing the partnership.
Kpalukwu added that Rivers United will strive to hit expected heights in the 2017/18 football season.
The shirt sponsorship deal between Rivers United and Eunisell commenced three seasons ago.