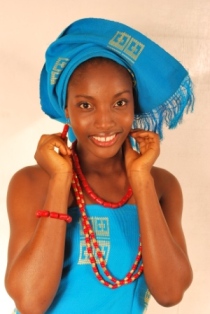 Popular yoruba actor turned politician, Hon. Rotimi Makinde, and his beauty queen wife, Oyebanke Oyelami, are one step closer to becoming husband and wife.
Makinde, few days ago, officially got engaged to Oyelami at an introduction ceremony in Iragbiji, Osun State.
The House of Representatives member, who is in his late 40s, a couple of years back dumped his wife, Bolaji, over irreconcilable differences.
He met Oyelami just last year and a relationship started before they decided to consummate it officially in the presence of their family.