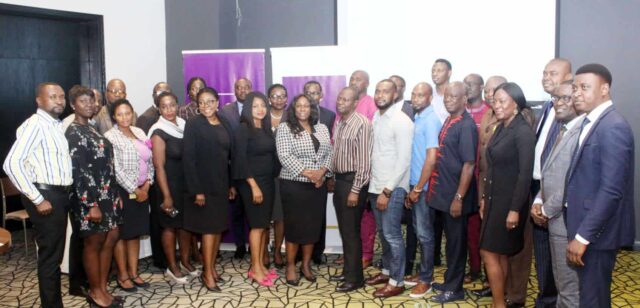 Polaris Bank at the weekend conducted a training programme which focused on Risk Management practices for its business partners (service providers/vendors) that seek to scale and improve efficiency of these partners.
The training programme, which held in Lagos, had many of its business partners in attendance.
The programme, which focused on: "Risk Management in business," targeted the Bank's service providers/vendors with a view to improving their growth and expansion, scale up and improve efficiency of their operations with best practices for a mutually sustainable growth.
In her welcome address to the Bank's vendors, Head, Sustainability of Polaris Bank, Bola Adesanoye, situated the conference within the framework of the Nigerian Sustainable Banking Principles as enthroned by the regulatory Central Bank of Nigeria for which Polaris Bank is a signatory.
Adesanoye said: "The NSBP in one of its nine principles, talks about Environmental and Social Footprints of businesses in the community where aligned businesses have presence. As an organization driven by principles of sustainability, Polaris Bank has a responsibility to ensure that as we meet our own needs, we do not compromise the ability of future generations to meet their own needs."
Giving specific basis why the bank held the seminar, the Head of Sustainability explained: "There are Environmental & Social Risks and other potential impacts associated with engaging third parties and the need to address this, informed the session."
In his presentation, Akeem Adekoya, the Bank's Head, Operational Risk, who spoke on Managing Vendors risk, explained that vendors risk management as a process deals with the management and planning of third-party products and services, ensures that the use of third-party products, IT suppliers and service providers do not result in a potential business disruption or in any negative impact on business performance.
While listing all the available and known risks such as: Environmental and Social, Reputational, Regulatory/Compliance, Transactional and Operational, Adekoya asserted: "If left unmanaged, these risks can lead to a decline in the financial institution's reputational image, costly litigation, or loss of revenue."
To mitigate against potential risks, the risk management executive encouraged vendors to always seek: "Permit to work."
This he explained as a process by which organisations "ensure that permit to work system is implemented for all high risk activities such as; work at height, hot works, working on electricity and confined space etc.
"Vendors handling chemical and hazardous substances should be well trained and deploy protective equipment when carrying out the task, adding that; "adequate warning and caution signs should be displayed when undertaking high risk activities in any part of the bank's premises."
Earlier in his own presentation which dwelt on reputation management and associated risk, the Bank's Head, Strategic Brand Management, Nduneche Ezurike, opined that reputation can be boosted or blasted with a few key strokes.
Ezurike said: "A study by the World Economic Forum conducted revealed that on average more than 25 per cent of a company's market value is directly attributed to its reputation. His analysis was that: "Reputation is an independent risk that refers to the potential for uncontrollable events to have an adverse impact on a company's reputation which has the potential of affecting its revenue.
"The risk arising from a negative public opinion could result to adverse effects like dissatisfied customers, inappropriate recommendations, hence loss of revenue."
Regulations, the banker noted, "are also examples of situations that could create negative publicity and harm the reputation of the business, saying that "these days, even issues that seem insignificant can become a headline news and could either boost or decline the global reputation of a company."
Speaking on the way forward, Ezurike added that constant vigilance before, during and after a crisis should be properly planned and effectively implemented.
Seun Jimo, Head of Corporate Support of the Bank, also shared perspective when he spoke of the place of Vendors in delivery of value to organization through adoption of business practices.
During a question and answer session, the participating business partners sought and got clarification from facilitators in all areas of risk management and how best they could adopt best practices in risk management and align their business for sustainable growth.
Polaris Bank is a customer-centric bank positioned to deliver industry-defining products, services and platforms across all the key market segments.