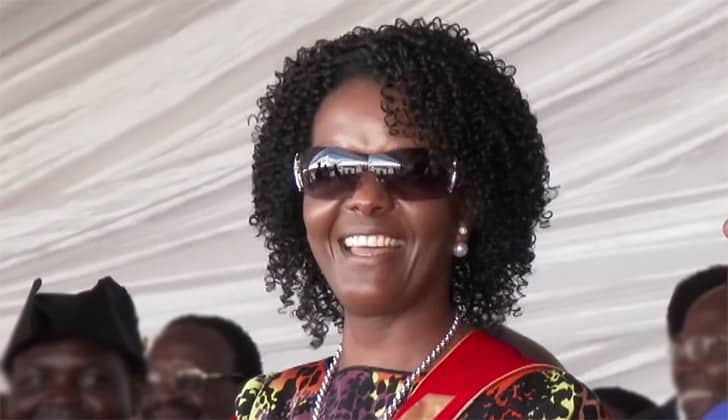 Zimbabwe's first lady, Grace Mugabe, returned home on Tuesday from South Africa after failing to turn herself in to police in Johannesburg to face charges of assaulting a model in a hotel room.
There was no immediate public comment on the case from Grace, 52, a possible successor to her husband President Robert Mugabe, 93, who has ruled Zimbabwe since 1980.
However, Zimbabwe government sources confirmed she had returned home.
"Yes, she is back in the country. We don't know where this issue of assault charges is coming from," said a senior government official, who declined to be named because they were not authorised to speak to the press.
A second official also confirmed that Grace had returned, saying "she is around now" and accused the media of a plot to tarnish the first family's name.
Earlier, South African police had been negotiating with Grace's lawyers to get her to turn her in to face charges of assault, a senior police source said.
Twenty-year-old Gabriella Engels told South African media Grace had attacked her after the model had gone to see the Mugabes' sons Robert and Chatunga at a hotel in Johannesburg's upmarket Sandton district on Sunday.
Confusion surrounded the case on Tuesday.
South African police minister, Fikile Mbalula, had earlier in the day said that Grace had already handed herself in to police and would appear in court shortly.
However, in the afternoon, the magistrates' court where Grace had been expected to be formally charged closed for the day without her appearing.
The police source said Grace had earlier agreed to hand herself over at 10am local time but failed to do so.