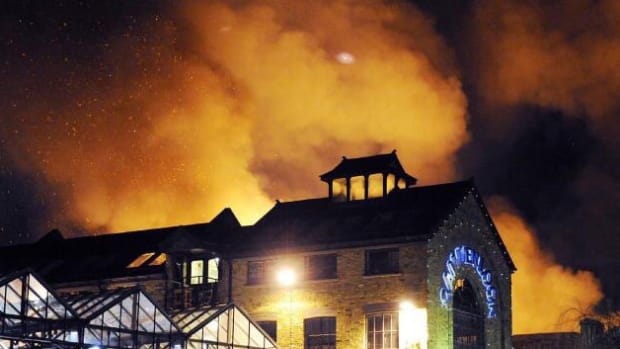 Fire guts NAFDAC headquarters
The headquarters of National Agency For Food and Drug Administration and Control in Abuja was gutted by fire on Friday, the News Agency of Nigeria reports.
The Director, Search and Rescue of National Emergency Management Agency,  Sonny Ohemu, who led a team to inspect the scene, said the cause of the inferno is being investigated.
Ohemu explained that the fire incident started at about 6.20am and the cleaners as well as security guards in NAFDAC called the Federal Fire Service immediately.
He said: "We arrived the place promptly to put out the fire.''
According to the director, the inferno touched only two offices.
Ohemu said: "We must commend the management of NAFDAC for training people like cleaners to know what to do in case of fire disaster.
"We have to also appreciate the Federal Government for the recent purchase of equipment for Fire Service which has really helped to curtail the situation." NAN however reports that security guards are preventing people from gaining entrance to the complex, while staffers of the agency are seen outside the premises.
The management of NAFDAC is yet to react to the incident just as the mobile phone of the agency's spokesman, Dr Abubakar Jimoh, was switched off.