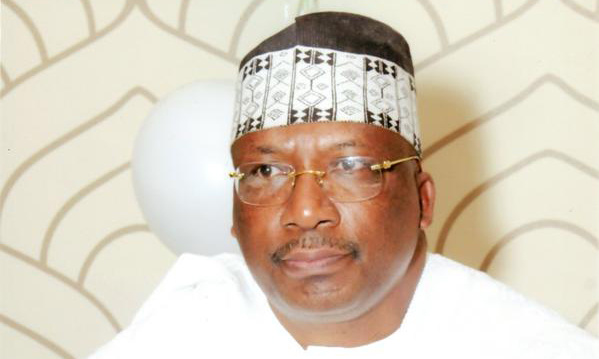 The Federal Government has approved the immediate deportation of 36 Indians and 2 Democratic People's Republic of Korea nationals with immediate effect.
The Minister of Interior, retired Lt.- Gen. Abdulrahman Dambazau, disclosed this in a statement issued by the Permanent Secretary of the ministry, Dr Mohammed Umar, on Tuesday in Abuja.
Umar said the minister who signed the deportation order on Tuesday, in his Office in Abuja said it was pursuant to section 45(2, 3 and 4) of the Nigeria Immigration Act 2015.
Dambazau in the statement explained that the Indian nationals gained entry into the country with fake visas and counterfeit Immigration stamps, while the Korean nationals failed to regularise their stay upon the expiration of their contract with Zamfara Government.
Dambazau gave the names of the affected nationals as:  AN CHUN SIK and JON SU GYONG of the Democratic People's Republic Of Korea.
The statement listed the names of the 36 Indian nationals as: Sajji, Sajji Arvini, Sunil Babujumma, Meemi, Papachi, Deva, Rajani, Kiran Shivachadra, Shivachadra and Shakthi.
Others the statement said are : Prabhukumar, Rajan, Shree Kumar, Jagandeesh,  Mamathaja, Sheela, Prasad, Pappa and Nirveni.
Also named are: Shambhu Kumar, Reshma, Ravi Kumar, Iraji, Jinotha, Kishore, Nageena, Sheelavathi and Nentaraju/Santhosh Kumar.
The minister in the statement named other the India nationals as: Sumati, Krishna Lokesh, Santhil, Vasantha, Seebu, Vishwanath, Vishwanth Ramya and Rajeshwari.
He reiterated President Muhammadu Buhari's determination to empower the Nigeria Immigration Service to enhance enforcement of the nation's Immigration Laws.
The minister in the statement further stated that all foreign nationals should operate within the provisions of the law as the nation would not compromise its immigration laws.