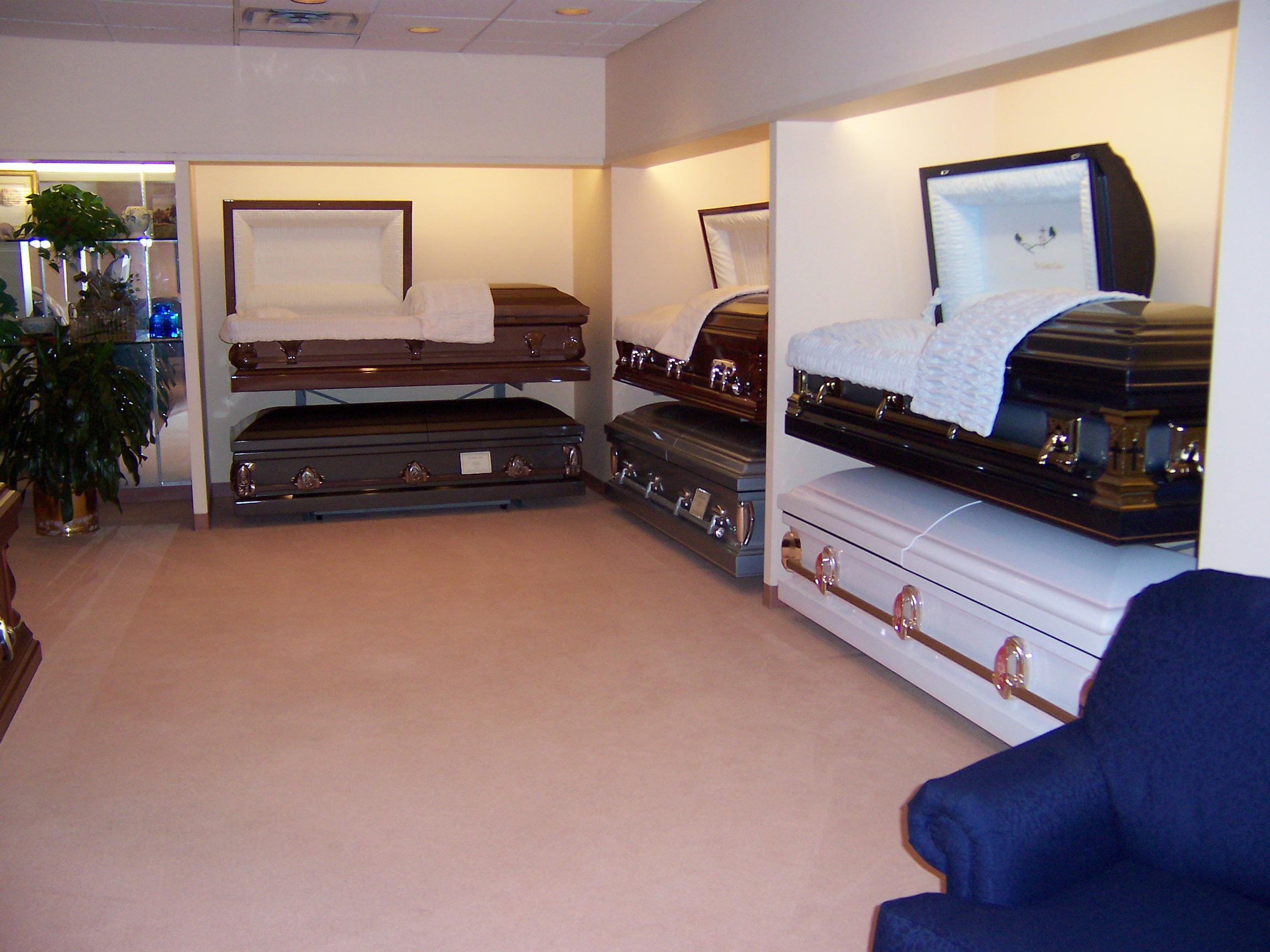 For mankind, death is an inevitable end. Whenever it comes, no matter the age of the dead, pain, sorrow and unquantifiable anguish are its accomplices. Ironically, this is simply not so for those into the business of coffin making and funeral management. While their patrons mourn and lament over the loss of their dear ones, the coffin makers and funeral managers smile very broadly to their various banks. This then makes real the saying that 'it is different strokes for different folks.' Startling as it may sound, it is a confirmed fact that the undertaking business in Nigeria is a booming one that permits only the bold and the liberal hearted.
The business of funeral management, as far as Dehinde Harrison, the Managing Director of Ebony Funeral Home, is concerned, is one profitable business. "Everyone wants to prosper at whatever they do. So do I," he said. And what does he do to get this done? Say words of prayers and publicise his items the same way any business merchant will do daily. And since God is no respecter of persons, this has worked for him, he said.
Twenty-five years ago when he took off with the business, his dream was clearly cut – to improve on way funeral is undertaken in Nigeria. Although he was born into the business, as he said, he never got attracted to it until after his graduation from the university.
"I saw the way the white bury their dead and I just decided to set the pace in this area at that time." Between that period and now, he has been able to achieve this and of course has had a lot of others following in his footsteps. For now, he has clients from the corridors of power and the corporate world. They scramble for his services. He has buried lots of dignitaries and important personalities in and outside Nigeria and still hopes to carry on. Although as a young man, his dream was to become either a pilot or an astronaut engineer, he ended up a Mechanical Engineer. The business, which used to be just about making selling of caskets, has since experienced a turnaround.
Describing the basics for the success of those in the business, he said it is all about destiny. "Ori ti yoo su'po ko ni je kalaare o gbadun." This means that when a man is destined to inherit another man's wife, his luck will never grant the former his utmost wish of recovering from his illness. Relating this to his profession, he explained that since he has been designed to care for the dead, it is simple and normal for somebody to die.
Harrison had a query to answer: But do undertakers then pray for people to die? His prompt response: "Yes and no. We pray for the old and the aged only to die and not the young ones. When an aged person die? His prompt response , "Yes and no. We pray for the old and the aged only to die and not the young ones. When an aged person dies, it is fun and we would be free to make good charges and display all that we have at our disposal to entertain everyone. But if it is the other way round, we will be mourning. And in that wise or condition, we would not to be chanced to even charge as much as we would have loved to."
The business, according to him, is a time-consuming one. On a typical business day, he starts his day as early as 8am and may not close until midnight, if clients keep calling. This has denied him of quality time with his family and close associates. He said: "When business is good, I always have lots of things to attend to. A client might call for your assistance even at midnight when he or she just discovers that he has lost a dear one and needs your assistance.
Whatever you are doing then, you have to abandon to attend to that. We have hands to keep vigil over a dead body till day break or take off with the burial preparations right from there on. But my people know the nature of my job and never complain. All the same, I try as much as possible to make it up for those periods."
Describing the nature of business, Harrison said it operates as a faculty, which has different departments. It goes beyond just having the dead buried. He said: "We have the mortuary services where the undertaker takes up the responsibilities of getting the dead person to be accommodated in the hospital mortuary, examination of the cause of death and when it is time to retrieve the body for burial, the managers also do that. But that is if the man or woman dies in his house and not the at the hospital. Besides, if your client desires that you transfer the corpse to your own mortuary, you will have to do so. This comes with a price."
There is again the crematory services, which includes embalmment and preservation of the body and burning of corpse, if so desired. All these attract costs that depend on the taste and desire of the client involved.
Apart from the above, there is also the funeral services, which Harrison termed as more cost effective. This, according to him, requires no expensive special equipments as in the cases of mortuary and crematory services. This simply involves provision of pall or jig-bearers, retrieval of the corpse from the mortuary, provision of vault and caskets, arrangement of lying-in-state and burial.
About the charges, he said: "It can be as low as N150,000 and be as high as N1 million. It all depends on the individual involved." As for the caskets, the prices again depend on whether it is an imported or local one. "The imported ones starts from N850,000 to N3 million or thereabout while the locally make ones we have them from N180,000 to N550,000," he said.
On how his company has coped with the stiff competition in the market, Harrison said perfection and expertise have been his watchwords. "If you are perfect in your services, you are bound to remain in business. But if you are not, you will soon be pushed out of circulation," he said.
Almost all funeral manages around provide the same services except those involved in just the sale of caskets. Even cemetery spaces are acquired for this purpose by some for sale later, especially when the spaces become scare. All a client needs to do is to acquire a portion, which does not cost less than N100,000 per plot. So if there is more than one corpse to cremate or bury in a week, the person cannot but smile to the bank at the end of that month.