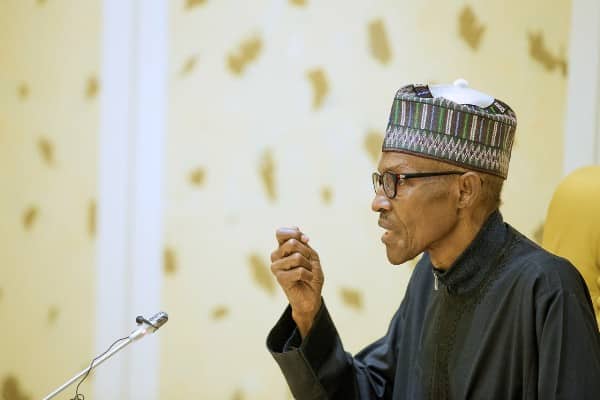 President Buhari has received another jibe on the social media.
This followed the usage of jerry can to fill up the tank of a vehicle with the inscription, #IStandWithBuhari.
In the last two weeks, the country has witnessed acute fuel scarcity, about the first since the Buhari Administration came to power on May 29, 2017.
This has resulted in motorists buying from the black market, with price as high as N400 per litre as at Friday night.
Some have also been patronising black marketeers, with motorists spending nights at filling stations.
The conversation on the Twitter page of #IStandWithBuhari started with one Ope tweeting: "Mr President should intervene… This crisis of fuel scarcity must end… Even #IstandWithBuhari is also buying from black marketers…"
Obi Ji Aneme Offload replied: "Super special bunch of crazy people walahi… stay on queue all night n come at dawn n n shouting saiBaba or #IStandWithBuhari….."
The Godfather tweeted: "Nigerians are the most docile and foolish bunch the world over… pay over 50k for a one hour economy ticket/flight, get delayed for 10 hours, share puff puff at almost 12 midnight and they are happy? What sort of humans are we?"
A former Vice President, Atiku Abubakar, also recently faulted the mathematical capacity of Buhari.