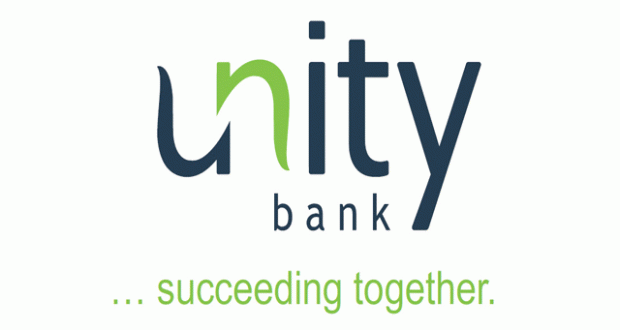 Unity Bank Plc on Friday notified stakeholders and the investing public that it would soon announce the bank's prospective investors.
The bank's Company Secretary, Mohammed Shehu, said in a statement to the Nigerian Stock Exchange that discussions with its prospective investors were progressing according to plan.
Shehu said that the discussion would be concluded very soon, following which the necessary regulatory approvals would be sought and announcement made.
He said: "We are pleased to inform our stakeholders that discussions with our prospective investors are progressing according to plan and will be concluded shortly."
Shehu also informed the exchange, its esteemed shareholders and other stakeholders that the bank had released its audited financial statements for 2017 financial year and 2018 quarterly unaudited financial statements up to September 30, 2018.
The company secretary said that the delay was occasioned by certain corporate actions, including ongoing discussions with the bank's prospective investors.
He said that discussions undertaken by the bank necessitated extensive review by its primary regulator.
He said: "In furtherance of this, the bank consulted extensively with both NSE and the Central Bank of Nigeria and obtained extension of up to October 31, 2018 to file the accounts for which it remains appreciative.'
The News Agency of Nigeria reports that following the submission of the company's accounts, the exchange lifted the suspension placed in the trading of the bank's shares.