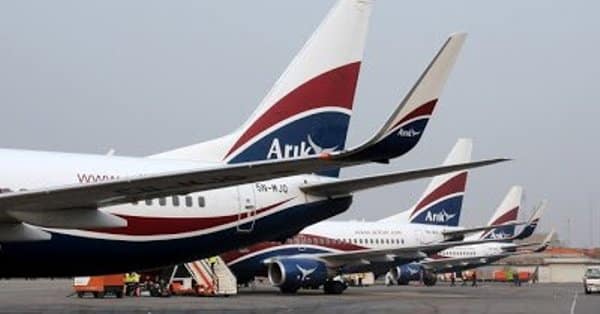 Skyway Aviation Handling Company Public Liability Company has renewed its ground handling contract with Arik Air.
The agreement was signed in Lagos on Monday by the Managing Director of SAHCO, Basil Agboarumi and Capt. Roy Ilegbodu, Managing Director, Arik Air.
Agboarumi said SAHCO would continue to deliver quality and improved ground handling services to all its clientele across the nation's airports through the procurement of more state-of-the-art equipment for operations.
He disclosed that some new ground handling equipment of the company would in the next few weeks arrive the country, adding that this would further improve the quality of its service to its clients, including Arik Air.
He said since the company was acquired by Sifax Group of Companies about nine years ago, the board had strived to improve the quality of its services to its clients.
He stressed that SAHCO would continue to grow its services especially as the company had been enlisted on the Nigerian Stock Exchange.
Agboarumi said the agreement, which was renewed for another three years, was an endorsement of the credible ground handling services of the company.
He said: "Today is unique for SAHCO. The Initial Public Offering for SAHCO begins today (Monday) and we are signing this contract with Arik Air.
"Arik Air has been with SAHCO for several years and we have witnessed the growth of the company over the years.
"We are happy that the new management has established the airline on the right path. Arik Air is a good company to do business with.
"We are very proud to associate with the airline. Wherever Arik Air is mentioned, we will stand up for you."
Also, Murat Ozcan, Vice President, Ground Operations, Arik Air, expressed excitement over the renewed agreement with SAHCO, adding that the airline had for the past five years developed a mutual relationship with the ground handling company.
He explained that the agreement would run for three years and that the management would be willing to constantly renew its contracts with the ground handling company.
Ozcan also noted that the SAHCO's equipment had improved over the years and urged the management to constantly invest in state-of-the-art equipment.
He said: "We have a very long standing relationship with SAHCO and they have always been there for Arik Airlines.
"It is a very happy day for us and we will be looking forward to work with them for the next three years as well as many more years to come."
The News Agency of Nigeria reports that SAHCO is an Aviation Ground Handling company, offering services in Passenger Handling, Ramp Handling, Cargo Handling and Warehousing.
It also offers services such as Aviation Security, Baggage Reconciliation, Crew Bus and Executive Lounge Services and other related Ground Handling Services.