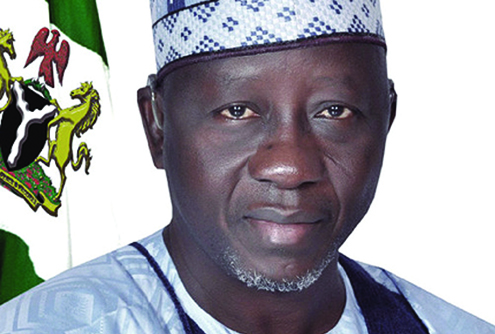 No fewer than 10 persons were, on Sunday, feared killed in Nasarawa State as a result of the renewed crisis that broke out at Shabu headquarters of Shabu Development area in Lafia Local Government Area of the state.
The Head of Service of Nasarawa State, Donminic Bako, was however lucky as he escaped death by the whiskers.
Bako was reported to have ran into the crisis unexpectedly.
Several others who escaped with gunshots, it was gathered, are receiving treatment at the Dalhatu Araf Specialists hospital in Lafia, the state capital.
The renewed crisis came barely a day after the state Governor, Tanko Al-makura, led top echelons in his administration to a Peace and Unity Walk to demonstrate peace as part of activities marking his 62nd birthday.
The walk covered seven kilometres.
It was learnt that several houses, including shops, were set ablaze at Shabu in the course of the crisis, thus forcing several residents of the area to flee to Lafia and its environs for safety.
In another development, one person was reportedly killed at Tudun Kauri and two others arrested in Lafia metropolis following reprisal attacks.
Trouble, findings showed, began brewing following rumours of attack on Alakyo village and environs by suspected Fulani insurgents.
This, it was gathered, forced residents around the areas to flee to Shabu for safety when
hostilities broke out.
Angry mobs, it was further gathered, started harassing and dealing with passengers in transit, with some of them freely using cutlasses on the passengers), thereby causing panic amongst several commuters that were stranded during the fracas.
The fracas, it was learnt, lasted for a long time before the arrival of security forces.
Some eyewitnesses in Shabu, who ran to Lafia, claimed they saw some Eggon youths that were running away from Alakyo area to Sahabu and shooting sporadically.
Another insider said that a pregnant woman was killed by a stray bullet that went off from the sporadic gunshots fired by Eggon youths.
While however answering questions from newsmen on his sick bed, Bako, who ran into the crisis while returning from a condolence visit at Aridi, said: "There was an accident at Aridi that involved two cousins to my wife, so I picked her and a brother and we went there.
"I didn't go to service.
"So I was coming from there because we arranged a meeting with his Excellency with some of our elders.
"We are supposed to meet with His Excellency by 1pm because of this security situation to discuss the way forward.
"So, it was when I was coming along the way after Keffi Wambai that I met a lot of boys in mufti with guns and cutlasses.
"It was just by the grace of God that they shot me on my hand.
"They had intended to shoot me on the head.
"So I used my hand to block it, but the vehicle I was travelling in was destroyed."
Bako advised the people of the state to tolerate one another and live in peace as illustrated by Al-Makura during peace and unity walk day on Saturday.
Meanwhile, four dead bodies recovered by the police in the crisis were deposited at the Dalhatu Araf Specialist Hospital Mortuary in Lafia, the state capital.
When contacted, the state's Police Public Relations Officer, DSP Ogochukwu Theodore, confirmed the incident.
Theodore said the situation was tense.
He however added that policemen have been mobilized to bring the situation under control.
The Police PRO refused to comment on the casualty figure as well as the number of arrests made so far.