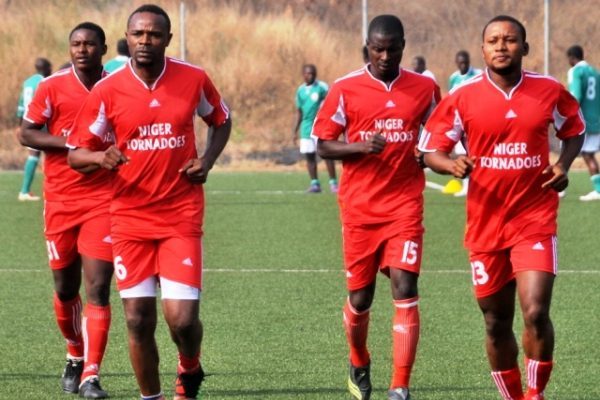 Niger Tornadoes interim Technical Adviser, Hamza Abara, has charged his lads to be ruthless against the former Nigeria Professional Football League champions, Rangers FC of Enugu, in today's tie in Minna.
This is the first time Rangers will be visiting Minna since the Ikon Allah boys return to the elite division of Nigeria Football League.
Niger Tornadoes will be looking forward to keeping their impressive performance at home when they meet the flying antelopes.
"We know the kind of team that is coming," Abara said.
"Gbenga Ogunbote is one of the most experienced coaches in the Nigeria Professional Football league and one of the best in Nigeria.
"We know how he works, how he can organise a team and how he can make your life really difficult. I like him as a person.
"We did use the Easter holiday to perfect our game plan because we know our next is against one of the toughest team in the League.
"We need to be really focused and concentrated on this game."
Rangers, also known as the Flying Antelopes, defeated Yobe Desert Stars by 3-0 in their game at home.