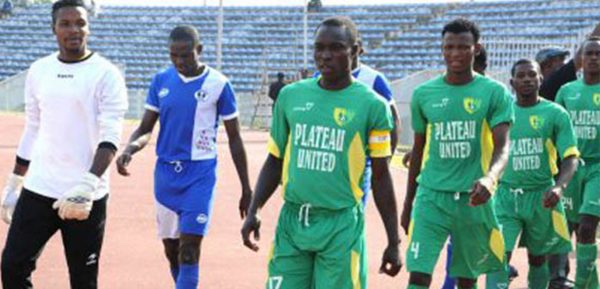 A resilient Plateau United Football Club of Jos beat hosts Nasarawa United FC 1-0 on Sunday at the Lafia Township Stadium.
It was an entertaining encounter worthy of kick-starting the visitors' 2017/2018 Nigeria Professional Football League season on a positive note.
The fixture was watched by a massive crowd of spectators who trooped in to capitalise on the Nasarawa State Government's gesture of the club not collecting any gate fee.
Plateau United's goalkeeper Okemute Odah was forced to make multiples saves from Nasarawa United's attackers as soon as the tie got underway.
The News Agency of Nigeria reports that in the 33rd minute, Odah again came to the rescue of his team by saving a shot from Ishaya Anyu who had a clear chance at goal.
In the 36th minute, goalkeeper Ayeloso Suraj almost gifted the away side an unusual goal by kicking towards Tosin Omoyele.
But Omoyele failed to take the chance and score, and instead played the ball wide.
After resumption from the break, both teams continued to press for an opening goal but missed numerous scoring chances.
This included a one-on-one involving Nasarawa United's Nojeem Olukokun and Odah in the 49th minute.
However, in the 87th minute, Raphael Ayagwa of Plateau United capitalised on their opponents' poor defending to blast home from close range and silence the home side's huge support.
NAN reports that all efforts by the home side to equalise proved abortive as the defending champions held their ground till the final whistle was blown.
Speaking to newsmen after the match, Kennedy Boboye, Head Coach of Plateau United, commended his players for the feat.
Boboye assured the club's supporters that he would continue to motivate the players to strive to come out victorious in other away fixtures.
He said: "We played against a difficult side.
"Nasarawa United are no pushovers.
"It is quite unfortunate they did not take their chances and we took ours.
"But for us to start the season with an away win is a morale-booster."
NAN.