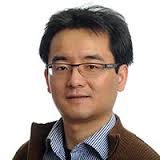 The Government of the People's Republic of China has said that Nigeria, as the biggest economy in Africa, would benefit from agreements reached at the just-concluded G20 Summit in Hangzhou, China.
China's new Consul-General in Lagos, Chao Kiaoliang, made the remark while briefing journalists in Lagos on the summit's purpose and expected outcomes for the developing countries.
Kiaoliang said the Chinese Government decided to host this year's G20 Summit because of its growing interest in offering assistance and sharing experiences with developing countries, including Nigeria.
Kiaoling said: "China knows that the world economy cannot truly recover, without
the prosperity of the developing countries.
"With current falling prices in the oil market, Nigeria's economy is facing some challenges, including harassment from terrorism.
"The  G20 Summit in Hangzhou is meant to provide some opportunities to  Nigeria in tackling these challenges.
"China is ready to keep her promise at the Summit, as well as continue to offer assistance and strengthen mutually-beneficial cooperation with Nigeria and other Africa countries."
The consul-general said the summit, which held from September 4 to 5, had set the course for developing the global economy, as well as charting a new path for global economic growth.
Kiaoliang also said members of the G20 agreed to improve global economic and financial governance in building the resilience of the world's economy.
According to him, the summit also reached a consensus for the revitalisation of international trade and investment that would be beneficial to all nations.
The 2016 G20 Hangzhou Summit, which held for the first time in China, was the 11th Meeting of the Group of 20, after the 2010 G20 Summit in Seoul, hosted by South Korea.