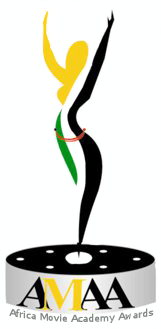 Motion picture practitioners from Nigeria, South Africa and Ghana are leading the pack in the race to win the coveted prizes at the 2014 edition of the Africa Movie Academy Awards scheduled to take place at the oil-rich state of Bayelsa in Nigeria in the next couple of weeks.
The nominations into the 27 categories of the awards were announced by the AMAA Jurors at a well-attended gala night, which took place at the Emperor Palace Hotel, Johannesburg, South Africa.
Celebrities from Nigeria, Ghana, Malawi, Namibia and South Africa were in attendance, including representatives of the government of South Africa and Namibia, while the delegation from Malawi was led by the daughter of President Joyce Banda, Edith Akridge.
South African films such as Of Good Report, The Forgotten Kingdom made good showing while Nigeria's Apaye, Omo Elemosho, Accident, A mile from Home and Lagos Cougar placed the most populous black nation in the world in a strong position.
Ghana's Brother's Keeper, Potomanto and Northern Affairs showed the West African country as a power house in business of film making.
Other countries that had good nominations were Kenya, Mali, Cameroun, Mauritius, Malawi and the Diaspora Africans from Trinidad & Tobaggo, Algeria, among the 48 countries where entries came from.
Speaking at the gala night, Peace Anyiam-Osigwe, the Chief Executive Officer of AMAA, enjoined film makers in the continent to unite and promote the best in Africa through their works.
Anyiam-Osigwe charged Nigerian and South African government as two giants in Africa to forge better economic and cultural co-operation.
She said: "Our leaders should invest in our future and creative energy of the young people be it in music, film, fashion and other areas through appropriate funding and regulatory framework that will the creative industry viable just as the governments in India and United States did for their creative entrepreneurs."
Ebizi Brown, the Director General of Bayelsa State Tourism Development Agency, whose state is hosting the event called on film makers in Africa and beyond to come and shoot their movies in Bayelsa State, adding that the state is ready to host a great 10th anniversary edition of AMAA.
"We have beautiful and exotic locations that are good for shooting of your films. Come and experience Bayelsa and we have incentives and talents that will make your work very smooth. We have stayed with AMAA in the last 10 years and we will continue as a state," Brown said.
The AMAA Jury will not give award in the category FOR BEST FILM BY AN AFRICAN LIVING ABROAD due to quality of films received in the category, which the Jurors possibly find inadequate.
The main award where winners will be announced will come up in Bayelsa State, Nigeria.
Some of the celebrities that graced the occasion included Ramsey Noah, Funso Adeolu, Fathia Balogun, Fred Amata, Paul Obazele, Segun Arinze, Fidelis Duker, Lydia Forson from Ghana among others.