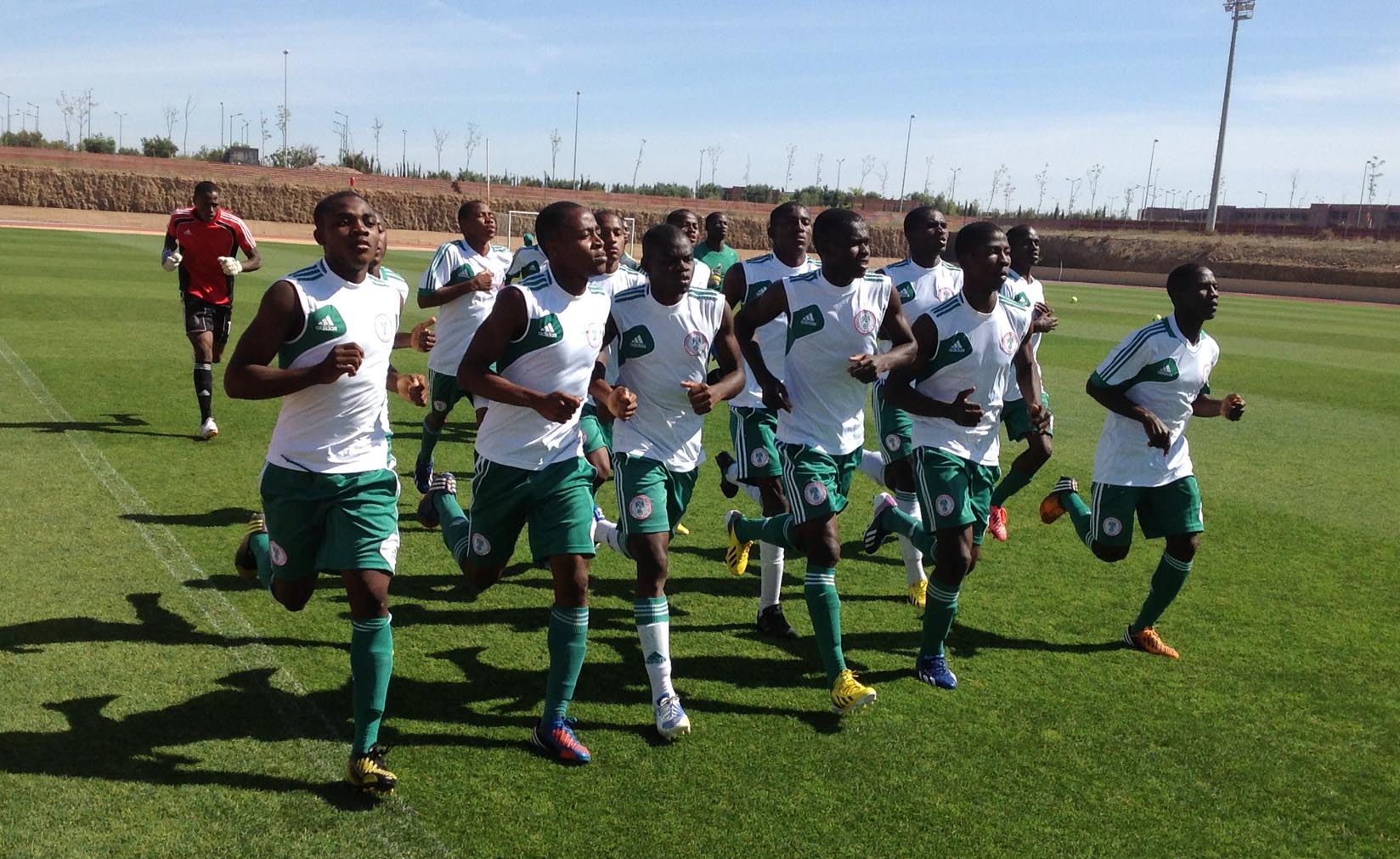 Nigeria's Golden Eaglets have finally berthed in Libreville on Saturday ahead of their much anticipated Sunday's Final Round, First Leg 2015 African Under-17 Championship qualifier against their Gabonese counterparts.
The team flew out of Lome at 3:10 pm and arrived safely in Libreville at 4:40pm local time (same time with Nigeria) on Saturday after their earlier schedule was truncated on Friday when players and accompanying officials were pulled out of Libreville-bound ASKY Airline flight on the orders of the Gabonese authority over fears of Ebola Virus Disease.
It took the intervention of the Confederation of African Football
(CAF) following a letter of protest by the Nigeria Football Federation
(NFF) over the poor treatment of the Golden Eaglets' contingent for
the Gabonese authorities to back down on their disingenuous decision
which had actually started with late issuance of visa until Thursday.
"At last we are in Libreville and by the grace of God we are playing
our match tomorrow (Sunday) and we remain focus about getting the job done," affirmed Tayo Egbaiyelo, Golden Eaglets' secretary.
Meanwhile, the match earlier fixed for Saturday would now be held on
Sunday at the Stade Augustin Monedan de Sibang in Libreville with the kick off time fixed for 3:30pm local time-same time with Nigeria.
Officials are hopeful that the players would be in their usual element despite the shenanigans of the Gabonese even as Coach Emmanuel
Amuneke (MON) has enthused that the team would be gunning for victory.
The second leg is due in a fortnight with the overall winner earning a
ticket to the eight-team tournament to be held from February 15th to
March 1st 2015 in Niger and the semi-finalists would automatically
qualify to represent the continent at the 2015 FIFA U-17 World Cup in Chile.