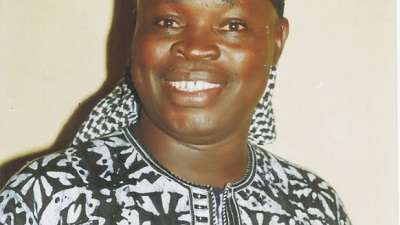 The Muslims Rights Concern (MURIC) has lamented the resurfacing of long queues at filling stations all over the country, describing it as President Goodluck Jonathan's 'parting gift'.
The body also noted that the price of petrol has skyrocketed, bringing untold hardship on travelers and particularly workers, many of whom have not received their salaries since November last year.
In a statement on Tuesday by its Director, Prof Ishaq Akintola, MURIC demanded an immediate end to fuel scarcity.
According to him, "Petrol is sold at exorbitant prices in different parts of the country. Only the fuel stations belonging to the Nigerian National Petroleum Corporation (NNPC) are selling at the normal price (N87 per liter) and only those who can afford to sleep at the NNPC petrol stations are buying there as the queues extend to kilometers on end. Prices in other filling stations range from N300 to N140.
"The impact on the economy has been severe. Prices of foodstuffs have skyrocketed. There is widespread hunger in the land. Traders blame increased prices on transporters who charge more than 300% to bring goods to the city. Transporters are not even trying to defend the hike in transport fare. They know Nigerians are not blind and vehicles do not run on ordinary water.
"The poor jamaheer (masses) who live in face-me-I-face-you houses are the worst for it as they can no longer afford to buy fuel to operate their I-pass-my-neighbour 'toy' generators. They are forced to stay awake sweating it out in this scorching heat particularly now that it is evident that Jonathan's power project has become a mirage.
"The Muslim Rights Concern (MURIC) is perturbed by the unending fuel crisis. We denounce the cluelessness which has greeted this phenomenon for the past two weeks. What kind of system is the petroleum ministry running for Allah's sake? Why must petrol scarcity occur so repeatedly that it becomes a regime's middle name?
"But the buck stops at President Jonathan's table. A visionary long-term plan for the regular supply of fuel could have put paid to this mess. It is so bad now that Nigerians would have taken to the streets but for the fact that they know Jonathan is on his way out.
"We must ask President Jonathan: Where is fuel? Where is the regular electricity supply which Jonathan promised us? It is just 18 days to handing over and the total power supply has dropped to 2,800 megawatts for the whole country. Why should we regret being Nigerians? Jonathan's administration is an unmitigated disaster.
"MURIC demands immediate end to the fuel crisis. President Jonathan is ending his tenure on a sad note and with resounding failure. Mr. President is wasting our time and making us suffer. This is the least we expect from an outgoing leader, unless suffering is actually what he had planned all along as his parting gift for Nigerians.
"We conclude this press statement with a caveat. Nigerians must keep their eyes and ears wide open. The ongoing fuel shortage may be another well rehearsed maneuver to scuttle the transition. It may have been designed to shoot up our adrenalin glands, ready to burst in the first month of the incoming Buhari administration".