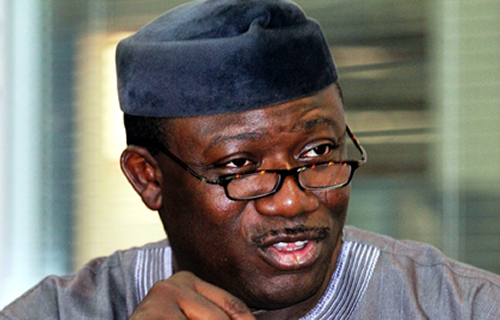 Ekiti governorship transition committee submits report
The 32-member Ekiti State Governorship Transition Committee, chaired by a former member of the National Assembly, Senator Olubunmi Adetunmbi, was inaugurated on July 25, 2018
The 2018 Governorship Transition Committee set up by the Ekiti State Governor-Elect, Dr. Kayode Fayemi, will submit its report on Friday in Ado-Ekiti, the state capital.
According to a release by the committee, the presentation will hold at the AB Events Centre, Adebayo area, Ado-Ekiti by 4pm.
The 32-member Ekiti State Governorship Transition Committee, chaired by a former member of the National Assembly, Senator Olubunmi Adetunmbi, was inaugurated on July 25, 2018.
It was charged with the responsibility of liaising with the outgoing administration for smooth transition ahead of the October 16 take off date of the new government in Ekiti State.