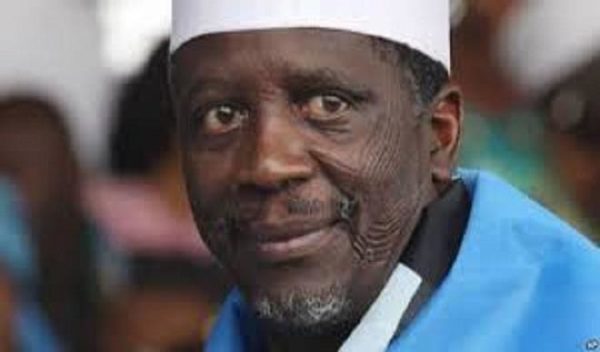 Presidential aspirant on the platform of the Peoples Democratic Party, Alhaji Attahiru Bafarawa, on Monday called for the restructuing of the Economic and Financial Crimes Commission, saying: "It is manned by unqualified professionals."
Bafarawa while exchanging views with newsmen in Minna, the Niger state capital, during his campaign tour of Niger State, called for a total overhaul of the Commission.
He said: "Because of the unprofessional approach to its assignments, the EFCC had bungled most of its cases in court and failed to complete in record time its investigations.
"The way and manner the EFCC is carrying out its assignment is not the proper way.
"We must get qualified people to handle the assignment.
"EFCC is manned by unqualified people.
"The fight against corruption is not a thing we say with the mouth.
"The top must show a way, good example for the corruption fight to succeed."
Bafarawa also told the Federal Government to handover the dismissed Director General of the Department of State Services, Lawal Daura, to the EFCC immediately, adding: "For him not to have been taken to court is against the fight against corruption.
"The way the government has been keeping silent over the Daura issue had left much to be desired."
Bafarawa while commenting on his 10 years trial by the EFCC for alleged corruption, for which he was recently acquitted by the court, said: "It was political persecution, intimidation and humiliation."
He, however, expressed gratitude to God that he had been vindicated.
The former Governor of Sokoto State said he was optimistic that he will win the PDP presidential ticket, but hat if he lost at the primaries, "I am a democrat, I will not give up, I will support the party, it is not a do or die affair."
He also said to ask any of the presidential aspirants to step down for the other was "not going to be easy.
"Everyone has his own plan."
Earlier, while addressing proposed delegates to the PDP National Convention, Bafarwa said he was happy he left the All Progressives Congress, pointing out that for politics to stabilize in Nigeria, people should start from the grass root.
The State chairman of the PDP, Alhaji Tanko Beji, warned that any of the presidential aspirant that fails to come to Niger State to tell the people his or her plan, should forget about the votes of the state at the convention.