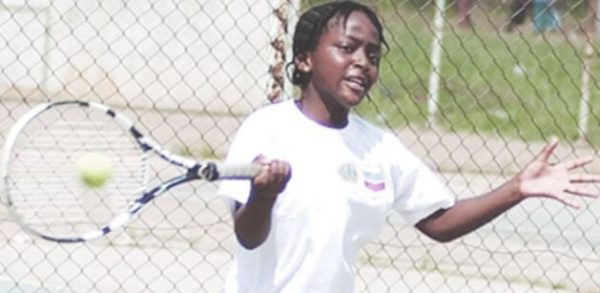 AJC Tennis: Team Nigeria begins title defence in Togo
All eyes would be on Team Nigeria's captain, Oyinlomo Quadri, as she returns to the continent following her glorious campaign in 2016 highlighted by her winning of an unprecedented three-straight ITF 16 and under junior circuit titles
The 2017 ITF/CAT African Junior Championship West and Central Africa Qualifiers serves off on Wednesday at the Stade Omnisports Lome, Togo, with Team Nigeria putting at stake their overall champions tag at the 15-nation tournament, which would end January 21.
All eyes would be on Team Nigeria's captain, Oyinlomo Quadri, as she returns to the continent following her glorious campaign in 2016 highlighted by her winning of an unprecedented three-straight ITF 16 and under junior circuit titles.
The 13-year-old tennis sensation, who is billed to extend her stay to a second year at ITF High Performance Centre in Morocco, is the overwhelming favourite for the girls' 14 and Under.
Marylove Edward and Rebecca Peters are the other Nigerians in the category.
The trio of of David Dawariye, Matthew Abamu and Saminu Abubakar will feature in the boys' 14 and Under category.
2016 AJC finalist, Michael Osewa, alongside Wilson Igbinovia and Michael Ayoola will lead the charge for glory in the boys' 16 and under, while Toyin Asogba, Omolade Aderemi and Omolayo Bamidele will compete in the girls' 16 and under.
The boys and girls team will also feature in the newly-introduced team events ahead of the AJC billed for South Africa in March.