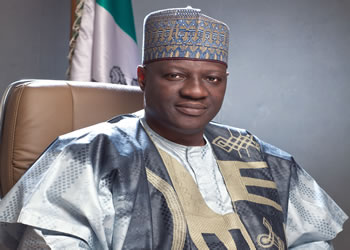 The Kwara State Governor, Alhaji Abdulfatah Ahmed, has directed the immediate release of N2 billion to the 16 local government councils in the State.
This follows the receipt of N3.773 billion on Monday evening from the Federal Government being balance of the 25 per cent of the State's claim as its share of the London-Paris club debt over payment.
The State Commissioner for Finance, Alhaji Ademola Banu, who disclosed this in Ilorin, revealed that the State Government's account was credited around 5pm on Monday.
Alhaji Banu explained that following the receipt of the money, Governor Ahmed, who personally coordinated efforts to secure the outstanding balance, directed the immediate release of additional N2 billion out of the money to the 16 LGs to enable them pay part of salary and pension arrears.
He further disclosed that this brings to N3.4 billion the total amount of money the State government has released to the LGs as their share of the London-Paris Club refund.
Alhaji Banu expressed optimism that the release of the N2 billion to the local councils will bring some succor to their workers, who are owed backlog of arrears.
It will be recalled that the State Government on Saturday announced that it was in the process of getting the Federal Ministry of Finance to process and release the balance of N3.7b this week.