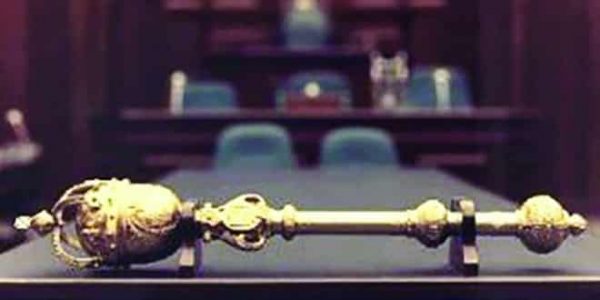 Deputy Speaker backs LG autonomy
He said he had always been an advocate for Local Government autonomy
The Deputy Speaker of the Plateau State House of Assembly, Hon. Saleh Shehu Yipmong, has declared support for local government autonomy in Nigeria.
Yipmong said this in an interview with newsmen based on the demands of workers during the 2017 Worker's Day.
He said he had always been an advocate for Local Government autonomy.
He said: "The fact is that when we were growing we met a functional local government autonomy and felt the impact and the people have witnessed the autonomy working at the grassroots level, but along the line, we lost its completely.
"Now is another opportunity to reposition the country's democracy through the third tier of government and if we don't do it, posterity will judge us since now we are at the helm of affairs so we can't say no to that agitation."
According to Yipmong, the members of the Plateau State 8th Assembly are favorably disposed to implementing it because they are people who are enthusiastic in legislating on policies that will better the lots of the people.
Yipmong said the House is currently working on the local government bill and Plateau Independent Electoral Commission bill and when passed would encourage the people to vote for the candidate of their choice.
On the 2017 May Day celebration, the Deputy Speaker commended the resilience of workforce around Plateau, Nigeria and the world over for their dedicated service to humanity, which contributes to meaningful development that bear direct impact on the people of the state.
He urged them to be peace loving and support the government of Rt. Hon. Simon Bako Lalong, which he said has always put first the people of Plateau State.