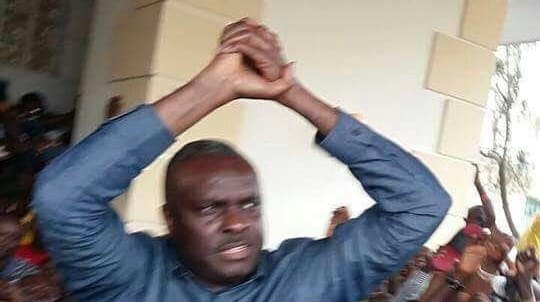 The United Kingdom has vowed to confiscate the "criminal assets" of former Delta State Governor, James Ibori, and return same to Nigeria.
The position of the United Kingdom Government was stated in a statement on Saturday following the return of Ibori to Nigeria.
According to the statement signed by its Press and Public Affairs Officer, Joe Abuku, the United Kingdom said Ibori's case will not end with his serving his jail term and return to Nigeria.
The statement said: "Having been jailed for his crimes in the UK and served his sentence, Mr Ibori has returned to Nigeria.
"The UK will continue to pursue, vigorously, the legal process to confiscate and return to Nigeria, Ibori's criminal assets.
"The UK is determined to lead the way in a coordinated global effort to bring the corrupt to justice.
"That is why it was vital we sent a clear message to the world that James Ibori, a man who stole millions from the Nigerian Government and laundered those proceeds in the UK, has been held to account.
"Mr Ibori's return will not prevent prosecutors from pursuing confiscation proceedings against him."
Ibori made a grand entry into his hometown, Oghara in Delta State on Saturday, where thousands of his friends, political associates, family members and well wishers were waiting to welcome him back home.