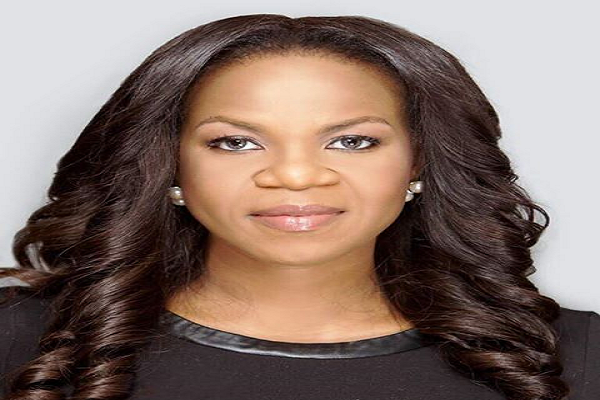 The Rural Electrification Agency on Tuesday disclosed that its study on Nigerian mini grid electricity development potential revealed annual investment opportunities of $9.2 billion.
Its Managing Director, Damilola Ogunbiyi, disclosed this while making a presentation at the mini grid action learning event in Abuja on Tuesday.
Ogunbiyi, who spoke on: "Overview of the Off-Grid Opportunities and Challenges in Nigeria," said there were enormous opportunities than challenges in the provision of electricity through mini grid and solar house system.
The event was organised by REA in collaboration with the World Bank Group, Department for International Development, Energy Sector Management Assistance Programme and Climate Investment Fund.
The conference, with the theme: "Up scaling Mini Grids For Low-Cost and Timely Access to Electricity," was convoked to initiate programmes to accelerate uptake of mini grids for low cost access to electricity in Africa.
Ogunbiyi said: "We believe that Nigeria is the biggest and most attractive off grid opportunity destination in Africa, and one of the best locations in the world on developing mini grid and solar home system.
"Our population of about 180 million is very attractive, even though we have also part of our population with limited and low energy access.
"We do have significant mark of the population having small scale generation, which relates to something in the region of 10 to 12GW; this can be translated to sustainable power supply."
Ogunbiyi also revealed that Nigeria spent about $14 billion yearly on inefficient generation of electricity, adding that acceleration of mini grid electricity development could reduce the huge amount spent by Nigerians.
She said: "We also believe that off-grid alternative like creating mini grid and solar home system can easily be at $9.2 billion a year, which can serve the Nigeria public and citizens $4.2 billion."
Ogunbiyi also disclosed that REA, with the support of the World Bank Group, was working together to provide required funding for the Nigerian Electrification Programme.
According to her, the support from World Bank is expected to bring in $350 million expected to be dedicated on development of mini grid electricity in Nigeria.
She said it was also envisaged that the fund would help provide electricity for 200,000 Nigerian household and assist 50,000 entrepreneurs in the sector.
The REA managing director said that Federal Government had created an enabling environment for mini grid operators by provision of a mini grid regulation.
Ogunbiyi also said that the REA, through government, had also made provision for rural electrification fund, adding that investors and developers should key into the fund.
Earlier, the Minster of Power, Works and Housing, Babatunde Fashola, said there were enormous investment opportunities in the sector for Nigeria to move forward and prosper.
Fashola said: "The returns are enormous; the market is large; the opportunities for scale are expensive and the communities are just waiting."
He said that REA had become Nigeria's champion to rolling government's plan on rural electrification.
He said that government had  proposed  to intervene through many ways, including solar home systems, creation of partnership  with  investors and international  agencies  to help  energise  businesses,  communities, markets  and higher  institutions.
The minister said that the government was working on getting the best data to guide investors on where to invest in the country.
He thanked the World Bank group for the support in developing the sector.
Fashola said: "Let me acknowledge the World Bank Group, they have been our veritable partners, they have expressed optimism in this market and they have put their money."
World Bank County Director in Nigeria, Rachid Benmessaoud, said more than one billion people still lacked access to electricity globally, with sub Saharan Africa producing about 600 million of the number.
He said 80 million people in Nigeria were without access to electricity, while millions suffered from poor service.
Benmessaoud, represented by Mac Cosgrove-David, said it was REA's expectations that  mini grids would fill a substantial portion of the  gap covering up to 8000 villages nationwide.
He said: "This is not a job for any one of us alone as mentioned; the government of Nigeria is pushing hard toward universal electrification.
"The Nigerian government has asked the World Bank's support for a national electrification project that focuses on off-grid opportunities, including mini grids and the World Bank is delighted to respond to this request.
"For the World Bank's part, the national electrification project fits well into a broader energy portfolio in Nigeria which aims to holistically support sector development."