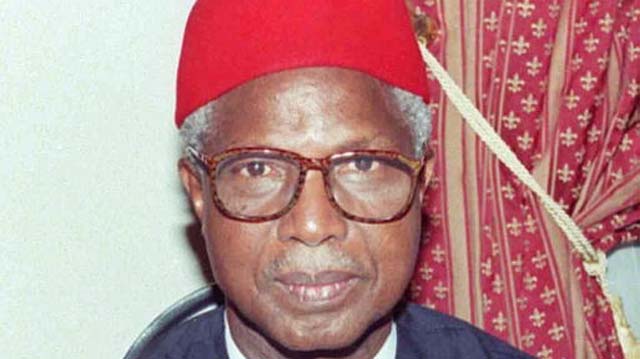 Immortalise Ekwueme, APGA South Africa begs FG
The All Progressives Grand Alliance, South Africa chapter has called on the Federal Government to name the Federal Polytechnic, Oko, Anambra, after Dr Alex Ekwueme.
Ekwueme, former Vice President, died on November 17, 2019.
Henry Onyekumnaru, chairman of APGA in South Africa, told the News Agency of Nigeria in Awka on Friday that the former vice president deserved to be immortalised because of his contributions to nation building.
Onyekumnaru said: "Dr Alex Ekwueme lived and worked for the unity, progress, and development of this country. His death came as a big shock to us in South Africa.
"We appeal to the federal government to immortalise him and let his name be remembered by generations."
The chairman said that as an architect, Ekwueme did magnificent designs for major projects in the country.
He said: "The federal government can as well, look at the various constructions which he designed and name one of such projects after him."
According to Onyekumnaru, Ekwueme did not live to see his ideas and projections on nation building become reality.
He said: "In the conference that led to the 1999 constitution, Ekwueme made proposals for the restructuring of the country. Unfortunately, he is not alive to witness the restructuring of the country.
"We urge the federal government to look into the quest of restructuring the country because it is very important for us as a nation."
Onyekumnaru commended the Anambra government for the honour given to the former vice president during his funeral.