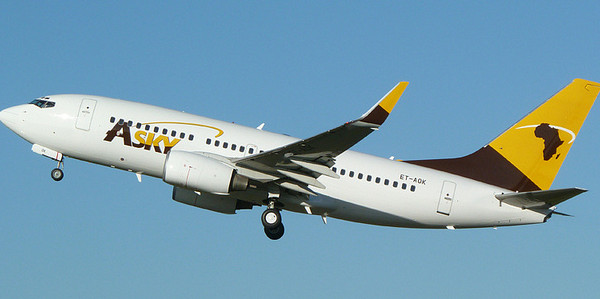 The Director-General of ASKY Airlines, Yissehak Zewoldi, on Wednesday pleaded with the Nigeria Civil Aviation Authority to lift its suspension of the airline's flight into Nigeria.
Zewoldi told aviation correspondents in Lagos that the flight restriction was affecting passengers within the West African sub-region.
It would be recalled that NCAA had on Monday announced the suspension of ASKY's flight to Nigeria following the death of Patrick Sawyer, a Liberian, who died of the Ebola virus in a hospital in Lagos on Friday.
The victim was one of the passengers on the airline's flight to Nigeria on July 21.
Sawyer was on his way to Calabar, Cross River State for an Economic Community of West African States engagement.
Zewoldi said that the airline was taking measures to ensure that it did not in any way contribute to the spread of the virus.
He said that he had written to the Director-General of NCAA on two occasions to explain that the airline had taken measures to ensure that it did not carry persons infected with Ebola virus on its flights.
He said that ASKY was fully commitment to working closely with all authorities and organisations in the fight against the spread of the disease.
According to him, ASKY is determined to keep its passengers and staff safe from Ebola.
"ASKY has suspended all flights to Sierra Leone and Liberia and also stopped lifting food from Conakry," he said.
He, however, refused to give an estimate of losses incurred by the airline since the suspension.
On his part, Captain Dele Ore, the President of Aviation Round Table, a pressure group, told the News Agency of Nigeria that passenger safety, rather than economic considerations, should be the priority of airlines.
Ore said though ASKY might have incurred some economic losses as a result of the suspension of its flights into Nigeria, the NCAA's action was a step in the right direction.
He said: "It is very appropriate that the authority took a proactive decision.
"This will be the first time our authority will act fast.
"We hope that NCAA will continue in this direction."
Ore advised that all inbound passengers from the Ebola-infested countries should be quarantined on arrival in Nigeria.