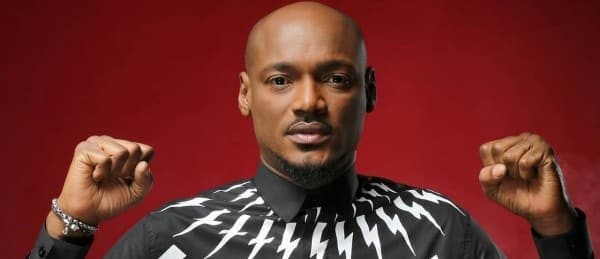 Popular artiste, Innocent Idibia also known as "2Face'' on Thursday inaugurated "Vote Not Fight, Election No Be War" campaign to promote peaceful governorship election in Anambra on November 18.
The campaign is a collaboration of 2Face Idibia Foundation, Youngstars Development Initiative and Youth Initiative for Advocacy, Growth and Advancement.
The collaboration also involved Centre for Ethics and Youth Development, Gender Perspective and Social Development Centre and Integrity Youth Development Initiative.
Addressing newsmen at the ceremony in Awka, Idibia stressed the need for all to work together to prevent needless loss of lives before, during and after the election.
He said: "Since 2015, I and the partner organisations on the Vote Not Fight campaign have worked tirelessly to increase youth participation in our country's election.
"I call on youth of Anambra to ensure that they go out and vote for the candidates of their choice.
"The legitimacy of government is dependent on peaceful, free, fair and credible elections."
According to him, even if Biafra is granted today, you still need peace for elections to hold. We have to go out, show maturity and vote responsibly.
He said: "We have to monitor and engage our leaders. I encourage our youths to join political parties of their choice and grow to help make informed decisions."
Idibia urged political parties and candidates to utilize established legal avenues if they had concerns about the election.
He further urged traditional and religious rulers, elder statesmen as well as youth and women groups to join the campaign against violent election and play by the rules.
Earlier, Kingsley Bangwell of Yougstars Foundation, disclosed that some Anambra-based youth groups had been trained on non-violent election advocacy and voter education skills to ensure effective campaigns.
Bangwell said that the youth acquired training on advocacy skills to enable them organise their communities for peaceful participation in the governorship election.
Earlier, Chairman of Peoples Progressives Alliance in the state, Mathias Ameke, commended Idibia for taking the bold step to promote peaceful elections, and urged on politicians need to obey the rule of law.
Ameke said: "Young people are key to nationhood and until they are led on the right path, they may continue to deviate.
"They must be taught that elections are not do-or-die and taught to develop spirit of sportsmanship."
The News Agency of Nigeria reports that the artiste and the campaign team had earlier got some governorship candidates, including Oseloka Obaze of PDP and Governor Willie Obiano of APGA, to endorse the campaign.