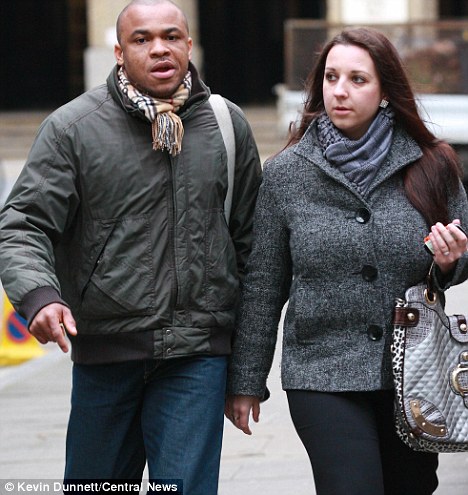 Two Nigerians jailed for operating 752 bank accounts in UK, swindling £665,000
Chibuikem Uzoma-Ubani and another Nigerian partner in crime opened 752 bank accounts to perpetrate the fraud.
Uzoma-Ubani, 29, persuaded several lovers to help him launder the profits from the swindle that targeted tax credits and Sure Start maternity grants, reports The Daily Mail.
Denisa Camacho, 28, of Godmanchester, Cambridgeshire, and Katrina Papiernikova, 27, of Romford, Essex both had relationships with Uzoma-Ubani, after arriving in the UK from Slovakia and were accused of turning a blind eye to his activities.
Uzoma-Ubani, of Romford, Essex, married Camacho in 2004, then divorced her and had two children by Papiernikova.
The women both insisted they knew nothing about his crooked schemes and were both cleared of money laundering, but a third lover, Ornela Miguel, 26, admitted the offence.
Uzoma-Ubani and fellow Nigerian, Leonard Nwannenah, 33, of Dagenham, Essex, opened a 'bewildering' 752 bank accounts using the names of hard-working medics and members of the armed forces over a six-year period.
The pair were jailed Monday for six years each while Miguel was handed a three-month sentence, suspended for 12 months.
Nwannenah's younger brother, Okechi Nwannenah, 30, of Dagenham and Okechi's wife Jennifer Okonkwo, 29, also allowed their bank accounts to be used to launder the proceeds.
Okechi was conditionally discharged for 18 months while Okonkwo will be sentenced later.
Prosecutor Peter Finnigan QC said the gang netted at least £665,000 and would have made $1.3 million had all of the bogus applications for benefit payments been successful.
He said: "This case concerns the sophisticated and professional fraud operation which went on for a number of years.
"This was done by targeting the UK's benefit system and by cheque fraud.
"They used a bewildering number of post office and bank accounts which numbered in the hundreds.
"Some of the accounts were in the names of the fraudsters themselves, some were in the names of others who were willing to help them, and yet others were in the names of identities which had been hijacked by the fraudsters.
"They did not get away with everything they tried because fraudulent applications were weeded out.
"In one such instance, a serving member of the army, had his identity hijacked, and not only were cheques diverted to Mr. Uzoma-Ubani, but applications for benefits were made in his name, albeit in Uzoma-Ubani's hand writing."
The prosecutor added that Uzoma-Ubani had 159 bank accounts, either in his name or an alias, and police seized £200,000 from them.
Leonard Nwannenah controlled at least 42 accounts and admitted he had used many more after illegally entering the country.
"The total number of bank accounts was 752, used in the identity frauds," said Mr. Finnigan.
"Of those 752, 282 were active accounts in that they received the proceeds of the frauds, and during the course of the investigation over £1 million had passed through them.
"The remaining 360 or so accounts were being prepared for future frauds."
Sentencing at The Old Bailey Monday, Judge John Price said: "It was an extremely sophisticated fraud using three different types; intercepting cheques, tax credit fraud, and false maternity grants.
"These required several false identities, and false national insurance numbers.
"In some cases they assumed the identity of nurses, falsifying their pin numbers to potentially have taken £1.3 million."