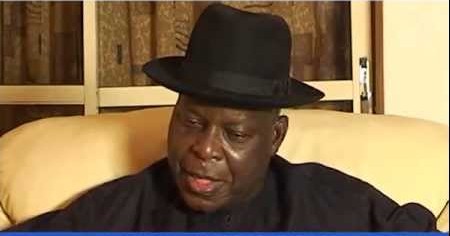 Police Service Commission approves promotion of 3225 DCPs, ASPs
The Police Service Commission has approved the promotion of 11 Deputy Commissioners of Police to the substantive rank of Commissioners of Police.
Also promoted are one Assistant Commissioner of Police to the next rank of Deputy Commissioner, 12 Chief Superintendents of Police to Assistant Commissioners of Police and 3201 Assistant Superintendents of Police to Deputy Superintendents of Police.
The promotions were the highpoint of the Commission's plenary Meeting held in Abuja, where one ASP Emmanuel Aigbedion was upgraded to the rank of Superintendent of Police following an appeal based on court judgment.
The newly promoted Commissioners of Police were before their promotion subjected to an interactive session with the leadership of the Commission.
The new CPs are Johnson Babatunde Kokumo, until his promotion, Deputy Commissioner, Operations, Anambra State Command, former Deputy Commissioner, Operations, Lagos State Command and one time Area Commander Karewa, Adamawa State.
He also served as Commander 16 PMF and Assistant Commissioner, Federal Special Anti Robbery Squad.
Joseph Agaji, who also until his promotion was the Deputy Commissioner, Administration, Oyo State Command, Deputy Commissioner Administration, Zone 9, Umuahia and Deputy Commissioner Zone 8, Lokoja; and Gbemisola O. Akinpelu, former Deputy Commissioner in charge of Central Criminal Registry, Force CID, Alagbon, Lagos, and former Deputy Commissioner, Force CID, Abuja.
Others are Hakeem Aramide Busari, who until his promotion was the Deputy Commissioner, Administration, Airport Command Lagos, former Deputy Commissioner, Force CID, Force Annex Kaduna, Deputy Commissioner, Zone 9 Command Umuahia, Area Commander Nnewi and Assistant Commissioner, Training, Force Headquarters, Abuja; and Adat Ududo, a former Deputy Commissioner, Administration and second in command, Benue State, Deputy Commissioner and Head, Counter Terrorism, Force Headquarters, Deputy Commissioner in-charge of State CID, Ogun State Command and Deputy Commissioner representing the IGP in joint Military operations in Maiduguri.
Ududo was also former Assistant Commissioner, Operations, Ekiti State and Assistant Commissioner, Academics, Police Academy, Wudil Kano.
Also promoted Commissioners of Police are John Daniel Amadi; Undie J. Adie; Olugbenga Adeyanju; Patrick Ladul Garba; Aromeh Peter Attabor; and Augustine Ezechukwu.
Friday T. Ibadin was the only Assistant Commissioner of Police promoted to the next rank of Deputy Commissioner.
The Permanent Secretary and Secretary to the Commission, Musa Istifanus, has conveyed the decisions of the Commission to the Inspector General of Police, Ibrahim Idris, for implementation.
The Chairman of the Commission, Sir Mike Mbama Okiro, wished the newly promoted officers success in their new positions.