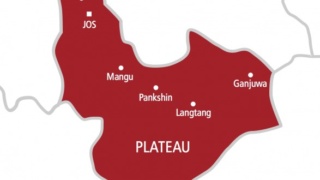 The Plateau State Government has concluded plans to stage the maiden edition of the Plateau Carnival in Jos, the state capital.
The Plateau State Commissioner of Culture, Tourism and Hospitality, John Peter Mwankom, disclosed this to members of the Plateau Initiative for the Development and Advancement of the Natives during their National Council Meeting held at the NUJ Press Center, Jos.
In a press statement issued by the Public Relations officer of PIDAN, Stephen Sarki Musa, the event, scheduled to hold from March 15 to 17, 2017, would commence with the carnival logo launch on March 7, 2017 in Jos.
The statement expressed the State Government's desire to partner with PIDAN, being the umbrella body of all Indigenous Community Development Associations in the State for several areas, and advised them to streamline their cultural calendar to enable full government participation at all the festivities.
Musa appealed to leaders of the respective Development Associations in the State to separate cultural festivals from appeal fund launchings.
This, he opined, will create room for the total display of their respective cultural values.
He said the meeting was attended by 42 of the 56 Development Associations under PIDAN and was presided by its President, Dr. Aboi Madaki, who also received good will messages from the Conference of Autonomous Ethnic Community Development Associations and the Turaki Foundation.
Musa added that the meeting agreed to partner with the Ministry of Culture, Tourism and Hospitality and to collaborate with the respective security agencies to fight all forms of crimes.
He said: "The meeting commended the Plateau State Government for creating enabling environments for occupation of vacant traditional stools across the state, and congratulated the Gamai, Afizere and Pengana nations for successfully enthroning their first class Chiefs.
"While commending communities which have taken steps to stem the menace of illicit drugs and alcohol, it directed all Development Associations to take appropriate measures to clear the state of goskolo and marijuana, by closing and flushing out the suppliers from their respective domains.
"The meeting also observed with concern the re-emergence of illegal mining in the State, and advised communities to always demand for the operational licences of prospective miners with the view to ascertain their genuineness and avoid allowing illegal miners to operate.
"The meeting congratulated, Mr Eric Fom, who was elected as the President of CONAECDA."
Copyright The Eagle Online.
Permission to use quotations from this article is granted subject to appropriate credit being given to www.theeagleonline.com.ng as the source.
Follow @DEagleOnline