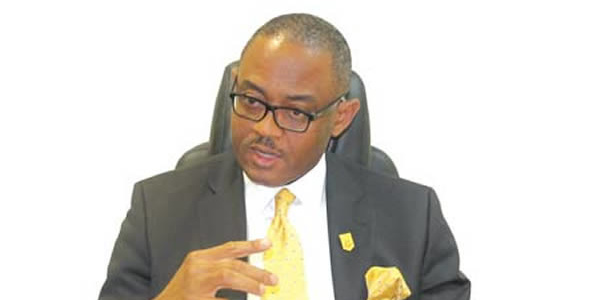 The Nigerian Electricity Regulatory Commission says over four million electricity consumers are yet to get prepaid meters in the country.
Dr. Anthony Akah, the Acting Chairman and Chief Executive Officer of the NERC, disclosed this in an interview with the News Agency of Nigeria in Uyo, Akwa Ibom State on Saturday.
Akah said although the commission had improved on the system, unavailability of company manufacturing the device was hindering maximum provision of meter to Nigerians.
He said: "You have to order them, you have to configure them and protect the system.
"You have to deploy the technical expertise to ensure that these meters are not bye passed.
"But as we speak today, these meters are being bye passed."
Akah said the commission would sanction any Electricity Distribution Company, which does not comply with directives to distribute prepaid meters.
He said: "It is our responsibility to ensure the compliance.
"We have our monitoring team following them and we want to make sure that if they do not deploy the number of meter per month, per quarter or per year, we are going to sanction them.
"The customer that do not have electricity meter and anyone who feels that they gave him a wrongful billing in a month that he did not incur has the right to reject that bill.
"The consumer should only pay the last bill he accepted.
"You have to submit that contentious bill to a customer redress mechanism by writing to us officially to investigate and find out whether the billings were fairly done.
"If it was fairly done, then you will have to pay that bill and if it was not fairly done, then the distribution company will in no way disconnect you."
Akah said customers should be provided with meter within 60 days of payment.
"If they do not provide you with meter, the electricity distribution company has no right to give you estimated bill," he said.
Akah, however, decried a situation where the Port Harcourt Electricity Distribution Company workers were attacked by customers, saying such act was unacceptable.
He said: "They are doing their legitimate job.
"And for them to be killed, harmed or interrupted in the course of doing their legitimate jobs, you are not contributing to help solve the problems of electricity in the country."
Akah said the company was committed to ensuring that electricity consumers were not exploited for electricity they do not consumed.
According to Akah, electricity distribution is private sector driven and the government only provides regulatory framework and enabling environment.
He noted that fixed charges in electricity billing do not exist again as it had been added as part of energy charges.
He added: "If there is no electricity, distribution companies don't have the right to charge customers.
"We as a regulator listen to Nigerians, we remove the fixed charge and recalibrated it into the energy charge."
NAN.