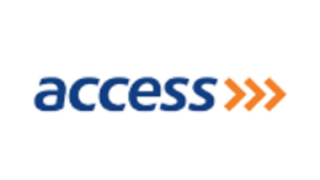 The Nigerian Stock Exchange is to partner Access Bank to commemorate the 2017 Global Money Week promoting financial inclusion and literacy.
A statement by NSE in Lagos on Monday said the 2017 Global Money Week with the theme: "Learn. Save. Earn," would offer series of programmes to raise awareness and improve capabilities of youths to make sound financial decisions.
The NSE said the event, scheduled from March 27 to March 31 across all NSE offices in Nigeria, would mentor young people on investment matters.
It said that employees of NSE would mentor young people on how money works, saving, investing, creating livelihood, gaining employment and entrepreneurship.
The NSE said other activities for the week-long event would include a closing gong ceremony of the NSE, excursions to the trading floor, interactive session with executive management of the NSE.
NAN reports that Global Money Week, a global movement to raise awareness on the importance of financial education and financial inclusion for children and youths, is led by Child and Youth Finance International, a non-profit organisation based in Amsterdam.
Pai Gamde, the NSE Acting Head, Corporate Services Division, was quoted by the statement as saying the Exchange was playing its part in building a financially savvy generation of future leaders.
Gamde said: "To develop an inclusive financial system, we believe we must first solve the problem of educating financial consumers to enable them efficiently utilise access to basic financial services.
"We believe that as a nation, children and youths are important component of building a secured future and we must train these future leaders on how to make sound financial decisions."
Olumide Orojimi, the NSE Head of Corporate Communications, was also quoted as saying: "The Global Money Week initiative is fully consistent with our vision to promote a market place where investors are well educated to make sound investment decisions."
Orojimi said the NSE would continue to be proud of this programme as it would allow its employees and partners to make available their expertise to prepare young people for a secured financial future.
He said: "For the past two years, the Exchange has been able to directly reach over 3,033 students and pupils from over 54 secondary and primary schools with an indirect effect on about 10,000 young people across its operating environment."
Copyright The Eagle Online.
Permission to use quotations from this article is granted subject to appropriate credit being given to www.theeagleonline.com.ng as the source.
Follow @DEagleOnline