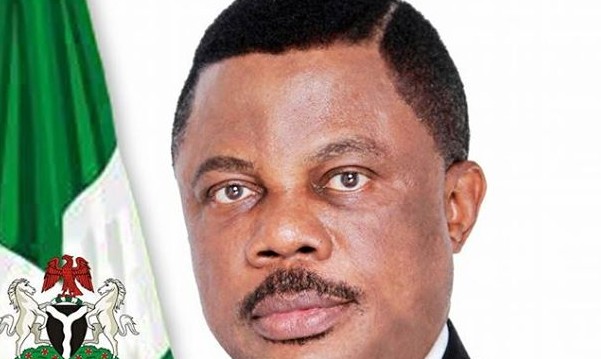 The Department of State Services in Anambra State has commenced investigation into the alleged threat to life of Prince Ken Emeakayi, the State Chairman of the Peoples Democratic Party, by Governor Willie Obiano.
The News Agency of Nigeria reports that Emeakayi had alleged that the governor threatened him for calling for his impeachment over constitutional breaches.
Emeakayi, who visited the state headquarters of the police and DSS in Awka on Monday, told newsmen that the purpose was to enquire if his petition on the matter was received and action being taken.
Yusuf Isyaku, the Director of the DSS, while receiving Emeakayi in his office, assured him that the agency was investigating the allegation.
Isyaku said: "I have respect for you, you would have come to my office without coming with these people here today over the matter."
Emeakayi in a letter dated March 7, said Obiano personally threatened to kill him in a telephone discussion.
The letter said: "The climax was when in a telephone conversation on February 23, the governor of Anambra, Chief Willie Obiano, directly by himself, threatened to kill me.
"In a telephone conversation at about 8.pm on February 23, the governor of Anambra State, His Excellency Chief Willie Obiano, personally, and by himself, threatened to kill me if I fail to stop questioning the unlawful activities of his administration."
Emeakayi appealed to the police and DSS to get the core record of the conversation from Telecommunication Company between him and the governor.
He said they should also investigate the threat and provide him with security.
Reacting, the Senior Special Adviser to the Governor on Strategic Communication and Legislative Matters, Oliver Okpala, said the allegations had no basis and were neither here nor there.
Okpala said: "When did mere telephone calls transform to violence?
"That is why I said they are neither here nor there.
"Since he has reported to the police and the DSS, he can now wait and see the outcome of the investigation."
Copyright The Eagle Online.
Permission to use quotations from this article is granted subject to appropriate credit being given to www.theeagleonline.com.ng as the source.
Follow @DEagleOnline