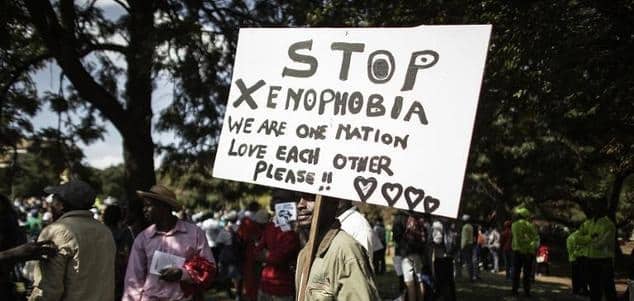 The Nigerian Mission in South Africa has confirmed the killing of a 25-year-old Nigerian, Ibrahim Olalekan Badmus, a native of Lagos State.
The News Agency of Nigeria reports that the killing occurred less than a week after Jelili Omoyele, a 35-year-old cellular phone technician, was shot dead at Doornfontein, near Johannesburg.
Godwin Adama, Nigeria's Consul General in South Africa, told the News Agency of Nigeria on the telephone from Johannesburg that Badmus was allegedly killed on Tuesday at Vaal Vreneging, near Johannesburg.
Adama said: "Information at our disposal said that the deceased was killed by a South African police officer.
"I led a delegation from the mission to visit the scene on receipt of the information.
"When we arrived the scene, the place was tensed up because Nigerians there were not happy."
Adama said the mission intervened and calmed down the situation.
He said: "We immediately met with the Station Commander in the area with some selected Nigerians.
"The police assured that a thorough investigation would be carried out.
"The investigation will be done by the Independent Police Investigating Department."
According to the CG, an autopsy will be carried out while investigation on the killing is on.
Adama said that the mission urged Nigerians in the area to be calm and law abiding.