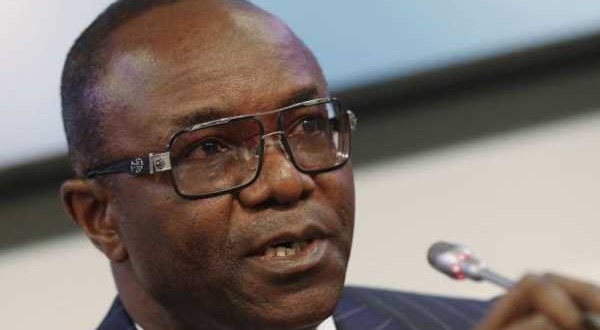 The Minister of State for Petroleum Resources, Dr Ibe Kachikwu, said Organisation of Petroleum Exporting Countries members may boost production by 1 million or 1.2 million barrels per day.
Kachikwu said this to the newsmen on Friday in Vienna before the opening of the 174th meetings of OPEC Conference.
He said that the group was on the verge of agreeing to the increase, adding that Iran was onboard with the increased volume.
He said that currently, the consensus remained the mechanism for enforcement.
Kachikwu also revealed that Iran and Saudi Arabia had ironed out their differences concerning whether to increase or retain the existing production cut.
He said: "There wasn't really too much of a disagreement in terms of how to go forward but rather when to go forward when easing the cuts and that has been resolved.
"However, the political undercurrents are still there."
Also, the Minister of Mines and Hydrocarbons of Equatorial Guinea, Gabriel Lima, said that his country would support the majority vote, which was to increase production supply.
Lima said: "We all have agreed that it is very important to realise that the Declaration of Cooperation has been good, so we need to keep that agreement.
"We also need to make sure that we have an agreement that will allow us act whenever we believe we need to, after appropriate study and planning has been done.
"That is why we believe that it's time to open some of the production levels to make sure that we don't have either too low or too high a price.
"So, in general, our position is the position presented by the majority and that is to increase production to make sure that we have stable pricing."
Later, at official opening of the OPEC Meeting, Suhail Al Mazrouei, President of the Conference, and Minister of Energy and Industry, United Arab Emirates, reiterated OPEC's commitment to market stability and global energy security.
He said:  "Let me stress that our focus is on making sure that the market is both well supplied and balance.
"This also includes looking beyond the short-term, with a specific focus on investments."
Representatives of OPEC member-countries began a closed-door meeting on Friday, and were expected to review market fundamentals and agree in the interest of oil producers, consumers and the global economy.