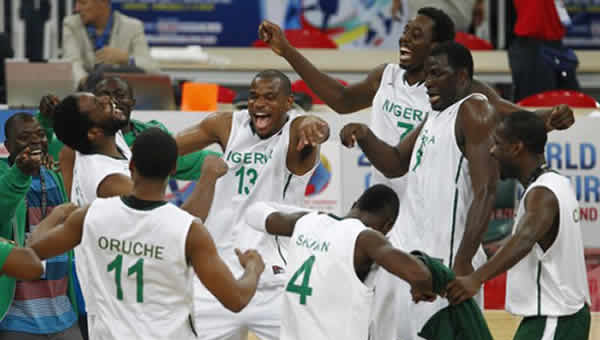 With less than 24 hours to the start of the 2019 FIBA World Cup qualifiers on Friday in Lagos, the camp of the D'Tigers is buzzing with positive energy and optimism ahead of their opening game.
The team, billed to face Cote d'Ivoire in the first game of their second round qualifier billed for the Indoor Sports Hall of the National Stadium in Lagos, is determined to get the job done and keep to their unbeaten run as they continue their journey of picking a World Cup ticket.
D'Tigers Point Guard, Ben Uzoh, who has been a constant decimal in the team since 2015, said it feels good to be back in Lagos again amongst the coaches, players and the fans in their quest to continue building support at home.
Uzoh described the team as a united unit focused on bringing glory to Nigeria.
He said: "We are brothers. Behind the scene we are always in group chats. We keep in touch, we joke, we bounce a lot of ideas off each other behind the scene."
Although he is not giving anything to chance regarding their opposition, Uzoh said D'Tigers will continue to work hard in ensuring they maintain their unbeaten run.
"Obviously, those teams have been working hard and preparing to put their best foot forward just as much as we are, but I am just excited to be amongst such great talents again. It's going to be fun because we look forward to the competition."
In the same vein, one of the breakout stars for the team at the 2017 FIBA Africa Cup of Nations in Tunisia, Ikenna Iroegbu, said it is another unique opportunity called upon to represent the country again.
Iroegbu said: "I feel blessed to be here. Whenever you can play for your home country, it's a great opportunity and I am just fortunate that they called me to play again."
He ruled out pressure ahead of their final game against their perennial rivals, Senegal, on Sunday as he said the games must be taken one match at a time.
He said: "Those teams are really good, but we are good as well. We just have to focus on ourselves, never worry about what the people have to say, take one day at a time and we will be fine."
Iroegbu ruled out any unhealthy rivalry in the team.
"All we want to do is help the team win by doing our best. We all want to play good and win by playing hard and doing whatever we have to do to help Nigeria win."