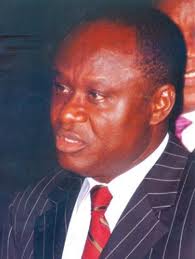 The National Population Commission said in Abuja on Monday that 50,000 teenage girls die yearly in the country due to early pregnancy.
The Chairman of NPC, Festus Odimegwu, stated this at a news conference in commemoration of the 2013 World Population Day, with the theme: "Adolescent Pregnancy."
Odimegwu added that one out of five girls in the country had given birth by the age of 18.
Teenage pregnancy is defined as pregnancy in a female child below the age of 20.
According to the World Health Organisation, about 16 million girls aged between 15 and 19 years and two million girls under the age of 15 give birth every year.
Odimegwu, who was represented by the Chairman, Technical Management Team of the commission, Dr. Festus Uzo, said the reasons for the increasing incidence of teenage pregnancy were poverty and sexual abuse, among others.
He said: "Worldwide, within countries, adolescent births are likely to occur among the poor, less educated and rural populations.
"The increasing incidence of teenage pregnancy in Nigeria can be appreciated against the backdrop of the fact that about 44.5 million of Nigerian population is made up of young people.
"By the year 2015, this number would have increased to about 60 million young people due to early marriages, early sexual exposure and pregnancy, coupled with poor health services."
Odimegwu said that teenage girls were at risk of sexual and reproductive health problems, adding that the teenage maternal mortality rate at 0.822 per 1,000 women in Nigeria was high.
He said that babies are 60 per cent more likely to die if their mothers are less than 18 years.
He said: "This is because teenage pregnancies are mostly unplanned and hence not likely to receive antenatal care.
"Teenage pregnancy not only imposes severe health and psychological strains on the baby and teen mothers, but also have long term negative impacts on the sustainable development efforts."
Odimegwu also said that teenage pregnancy worsen the population and reproductive health situation and compromised genuine efforts to promote gender equality, education attainment, family value and economic development.
He said that the negative impacts of teenage pregnancy were unsafe abortion, pregnancy complications, poor antenatal care, weak pelvic bones and high fertility rate, among others.
Odimegwu, therefore, called on government to address adolescent poverty, sexual abuse, ignorance and also give severe penalties against perpetrators of such act, to instill fear in others.
He also advocated that government should invest in adolescent skills acquisition and job opportunities for self reliance.