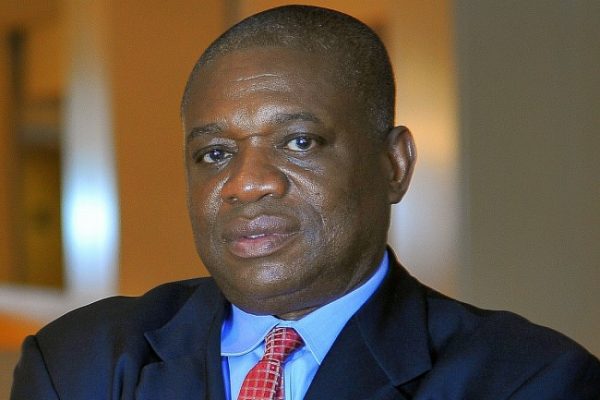 Former Governor of Abia State and All Progressives Congress senatorial candidate for Abia North Senatorial District, Dr. Orji Uzor Kalu, has kick started his campaign in Arochukwu for the 2019 election with a promise for quality and responsive representation.
First port of call for Kalu and his entourage was Obinkita, where he told the people that he had already started working even before he was elected senator by attracting the rehabilitation of many roads in Abia North, including the Ohafia/Arochukwu Highway.
According to him: "I built the Ohafia/Arochukwu Road when I was governor and now President Muhammadu Buhari through my connection is rehabilitating the road.
"When I met with the President, I tabled before him some of the roads that are so dear to my people and he graciously approved them.
"Presently, over 30 of such roads are completed or under construction and more are coming."
Kalu regretted that the senator representing Abia North, Mao Ohuabunwa, has been claiming some of the projects he attracted and said it will be nice for the senator to be truthful and tell the people what he has actually done for them in the past four years.
He said: "Mao lied that he attracted a polytechnic to the people, but the truth remains that it is only the president that can establish federal institution in any part of the country.
"President Buhari has assured that after the election, the Federal Government would establish two federal institutions – one polytechnic and one college of education, which will be cited in suitable areas."
In other areas visited such as Asaga, Ututu, Ugwuakuma, Kalu gave the people the same message of voting out the Peoples Democratic Party government in the state for their non performance, including non payment of workers' salary and pensioners.
Kalu said he is sure of victory as his major opponent, Ohuabunwa, is not popular even in his Arochukwu home town.
Retired Deputy Inspector General of police, Azubuko Udah, who described Kalu as a statesman, said the former governor was the type of man Abia North needs to represent them in the Senate.
According to Udah: "Many roads in Abia North have been reconstructed through the efforts of Kalu not withstanding he is not yet a senator.
"I assure you that if Kalu is voted for, he will not go there to sleep as some of them are doing presently."
A former Speaker of the Abia State House of Assembly, Hon Agwu U. Agwu, said APC remains the answer to the myriad of problems facing Abia State and called on Abians to vote out the PDP government.
Speaking also, the APC candidate for Arochukwu/Ohafia Federal Constituency, Chief Iro Oji (Opotoyom), said since Kalu joined APC, Abia North has received fair share of federal presence, particularly in the area of roads reconstruction, and urged the people to vote for APC.