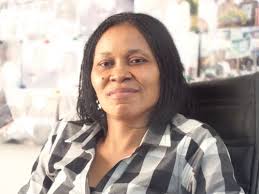 Women Arise demands justice for brutalised FRSC officials
The Women Arise for Change Initiative has strongly condemned the attack on some officers of the Federal Road Safety Corps by police personnel attached to the Speaker of the Abia State House of Assembly.
It will be recalled that the mobile policemen in the convoy of Abia State House of Assembly Speaker, Hon. Chikwendu Kalu, over the weekend shot officers of the Federal Road Safety Corps on duty in the State when they stopped an SUV in which the wife of the Speaker was traveling in because they were not putting on seat belts.
The policemen also went the extra mile by vandalising the patrol vehicle of the FRSC, after leaving the two men shot, before other road users helped them to the hospital.
The Women Arise said it sees this assault on the harmless officers of the FRSC as an escalation of attacks targeting personnel in the course of their legitimate duty.
The Convener of the group, Dr. Joe Okei-Odumakin, said: "This latest incident, can also be linked with the quest by some power-drunk politicians to continually use the instrumentality of Police protection, provided to them by  the Nigerian State, to build up intimidating arsenal against  innocent Nigerians.
"We hereby call for an immediate arrest and prosecution of all the Policemen involved and the wife of the Speaker who was with the team as at the time of the attacks as well  the Speaker who was alleged to have sent reinforcement  in this condemnable action.
We shall remain  committed to this demand, until justice is seen to be done, not only for the sake of those innocent FRSC Officers, but also in defense of other innocent Nigerians, who have daily become object of attacks by politicians, and police personnel attached to them.
"We also sympathise with the affected officers, while wishing them  quick recovery."