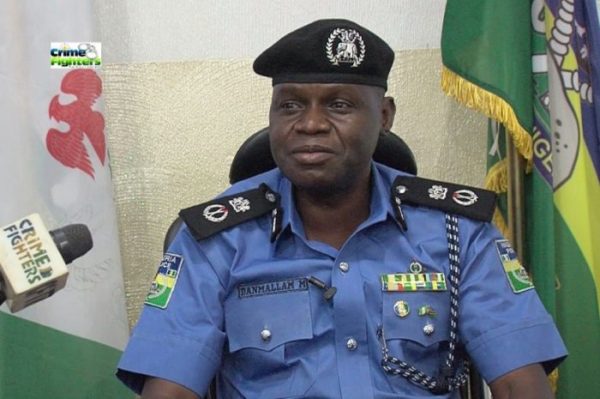 Commissioner of Police in Enugu State, Mohammed Danmallam, has assured transporters and traders of adequate protection in their parks and markets before, during and after proposed sit-at-home.
Danmallam gave the assurance on Thursday in Enugu during a meeting with commercial bus, tricycle and motorcycle unions as well as various traders' unions and associations in the state.
The News Agency of Nigeria reports that the assurance came against the backdrop of the September 14 sit-at-home order in the South-East by the proscribed Indigenous People of Biafra.
NAN gathered that the IPOB had earlier written to transporters and traders through their various unions to shut down their businesses while the group had posted bills of the sit-at-home threat in strategic locations in the South-East.
The commissioner urged members of the unions and associations to come out en mass and not to succumb to such threat and order by `unknown faceless group'.
According to him, there will be 24 hours, seven days security and surveillance before, during and after the said September 14.
Danmallam said: "The police in active collaboration with our sister security agencies will ensure quick deployment several hours before September 14 to ensure your investments and other valuable are protected from these faceless hoodlums.
"We will be physically stationed in your places of business to ensure that anybody that tries to foment trouble will be picked up instantly."
The commissioner, however, thanked them for their previous cooperation with security agencies in the state especially on the foiled last sit-at-home attempt on May 31.
He said: "We are sincerely counting on your usual cooperation to rubbish this antic of mischief makers, who intend to misguide the public."
According to him, surveillance will be kept to ensure that those in this habit of creating panic/fear in the minds of law abiding members of the public are fished out and made to face the full weight of the law.
He said: "Please, if there is any threat in your places of business or when you move about on your legitimate business concerns, please call the command's distress numbers: 08032003702, 08075390883, 08086671202 and 08098880172.
"Also reach us through our social media platforms: @PoliceNg _Enugu (twitter page), Facebook page of nigeriapoliceforceenugustatecommand.''
Responding, Comrade Pius Ezeudo, one of the executives of tricycle union in Enugu, lauded the commissioner for the interface and assured him that his union members would definitely operate on Friday.
Ezeudo maintained that commercial tricycle riders could not afford the luxury of sit-at-home since most of them were riding under hire purchase schemes.
A union executive in New Market, Enugu, Obi Onyenwa, assured the commissioner that the market as well as other markets in Enugu would be opened for business as well.