A video of a policeman sleeping at an undisclosed polling unit has been shared online.
The video, which was obtained by The Eagle Online, showed the policeman with his head falling to a side in deep sleep.
It also captured the moment a man placed another white chair beside the policeman, who almost fell off the chair.
The man also placed a bottle of water under his head, while stating that the security personnel came to the polling unit drunk.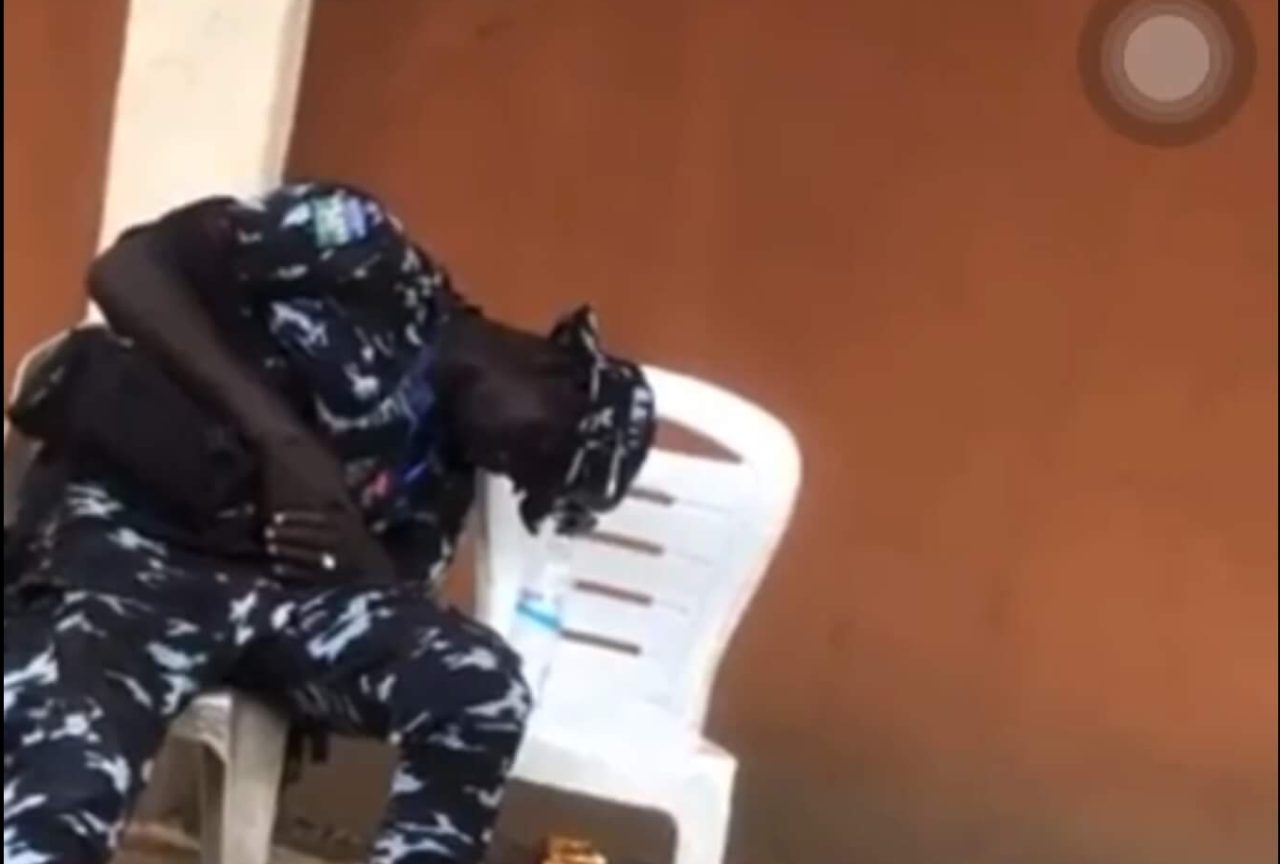 As the policeman continued to sleep deeply, voters were seen laughing at him as they disapproved the act.
Officials of the Independent National Electoral Commission were also seen going ahead with the conduct of the elections.