In a bid to accomplish the United Nations Agenda 2030 and agenda 2063 of the Africa Union, an international non-governmental organization, Lead Africa International,  has pledged to support up to twenty, (20) startup businesses with 100,000 euro.
The Managing Director of Baden-Wurttemberg Development Cooperation Foundation, Philip Keil, disclosed this at the opening of a three-day hybrid event in Lagos, tagged: StartUp Afrika.
According to him, the program is designed to support innovative startups through intercontinental exchange and network plus funding.
He explained that 100,000 euros is set aside to support 20 companies that will be elected at the end of the workshop, which will be divided based on their needs after their pitches.
Philip Keil disclosed that the purpose of the project is to create a platform where they can know and help each other,  and have fundings for them, to Africans, Nigerians as a hub and Europe, which will be achieved by setting up alumni networks and training afterwards.
Also, to promote Baden-Wurttemberg, and Africa actors to build networks for the sustainable economy which will affect both African and German markets positively,
To enhance partnerships between African and German setups create room for networking and knowledge solutions that could further launch their businesses.
He stated that  Nigeria is one of the biggest economies in sub-Africa, with so much growth and so many potentials, hence their interest in coming to support startup businesses to co-operate with the Western world through technology transfer and learn a lot of their solutions.
"Startups are small companies but play a key role in economic growth. They create more jobs which mean more employment and consequently leads to an improved economy.
This initiative showcases some of Africa's top social entrepreneurs and pioneers in diverse fields, who are creating prototype solutions across both tech and non-tech divides to help Africa solve its critical challenges around digitization, fashion industry, clean-tech, and climate change, education, etc., and will leverage new technologies to create innovative solutions that have a significant on society or the environment.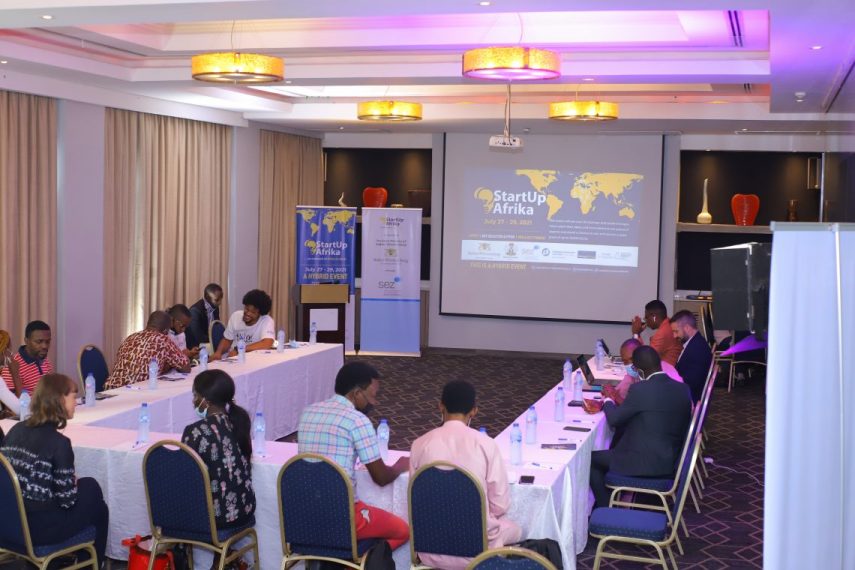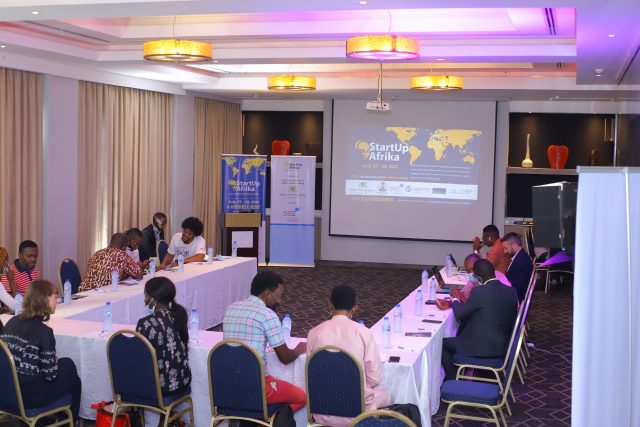 "We expect that at the end of this project, that the people find it useful, get new partners, connections for their business and we want to look out for some new social businesses and support them," he said.
Also, Business Development Consultant and African Development enthusiast, Timi Olanrewaju, explained that the €100,000 mapped out for the 20 elected companies will be based on their presentations. He said their presentation will determine who needs cash, or training, the amount he or she needs, which could be 3, 5, 8, or 10 euros.
"We cannot say how much the 20 elected companies will receive until after their pitches.
"We had 450 applications, we selected 30 applicants and out of the 30, we will be going with 20. And it was selected through the ecosystem, social media space, and after this, they will be a start-up hub, Alluminie where we will continue to meet them and interact and monitor them to know how the grant is being spent," he said.
He revealed that the organization is trying to bridge both the local startups and international startups, Nigeria and another part of the world, to understand the challenges and for those on the other side to see that they can stand very strong if those on another side, like Nigeria, are still having challenges in starting up.
"We have an agricultural sector that will help the 20 elected people move their goods from their location to where they are needed.
"Nigerian citizens need help and that is why we have come up with this seed grant that will help them to set up themselves and start-up their businesses. "
"Nigeria is a good place for startups. Nigeria market is so big, the innovation coming out from Nigeria is such that we can not ignore, with a large number of youths. And the idea is to make this project round Africa, " he said.