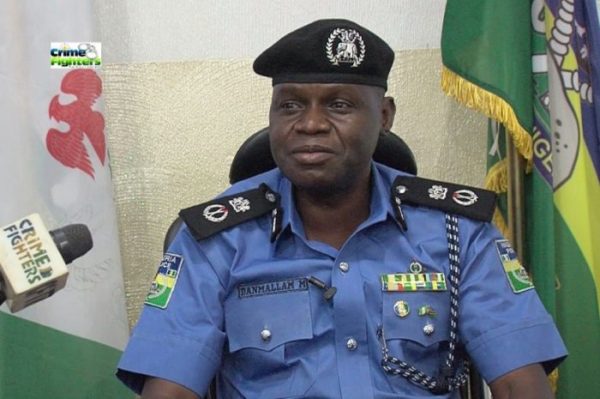 The Commissioner of Police in Enugu State, Mohammed Danmallam, has allayed fears of a possible breach of public peace in the state due to the sit-at-home order by the Independent People of Biafra.
Danmallam, therefore, urged banks and other financial institutions, markets and business outfits not to panic but to go about their normal businesses.
He made the remark on Tuesday at a meeting with the Bankers Forum in Enugu, saying that banks, financial institutions, markets and the residents should feel safe to open for business.
The News Agency of Nigeria reports that the meeting came against the backdrop of the September 14 sit-at-home order in the South-East by IPOB.
The commissioner said that security agencies in the state had made adequate arrangements, in collaboration with major stakeholders, to ensure effective surveillance and security of lives and property before, during and after September 14.
"I can assure you that there is no cause for alarm. People are urged to go about their lawful businesses before, during and after September 14, without fear of molestation and intimidation."
He said that failure to open for business on that day would provide "unpatriotic elements the opportunity to actualise the aim of the contemplated sit-at-home".
He described the order as the handiwork of mischief makers intended to cause a breach of the prevailing peace in the state.
He said: "There is nothing to worry about the proposed sit-at-home by some unpatriotic members of the public masquarading under the aegis of Biafra group.
"Operatives of the command, in partnership with sister-agencies, have put modalities in place to fish out those behind the order."
He warned that anyone caught trying to foment crisis in the state under any guise would be made to face the full weight of the law.
He provided the command's distress call numbers as follows: 08032003702, 08075390883, 08086671202 and 08098880172.
He said that the command could also be reached on its social media platforms: "@PoliceNg _Enugu (twitter page), Facebook page of nigeriapoliceforceenugustatecommand"
Danmallam said: "You can contact us and report any perceived threat to your businesses.''
In their separate responses, the representatives of United Bank for Africa and Access Bank, Martins Saiki, and Patrick Madueke, thanked the police commissioner for convening the meeting and described it as re-assuring.
They said that they were ready to open for business, saying that banks operated at all times except during weekends and public holidays.