Canada-based musician, Stephanie Otobo, who accused the General Overseer of Omega Fire Ministries, Apostle Johnson Suleman, of impregnating and abandoning her, has released bank statements to back her claim.
The statement released by Otobo showed three fund transfers to her allegedly initiated by Suleman.
The statement, published by a Canada-based outfit, Worship Media, showed that Suleman transferred N900,000 to Otobo on July 22, 2015; N200,000 on September 2, 2015; and N1 million on September 14, 2015.
Otobo also spoke with Worship Media in a interview attached below.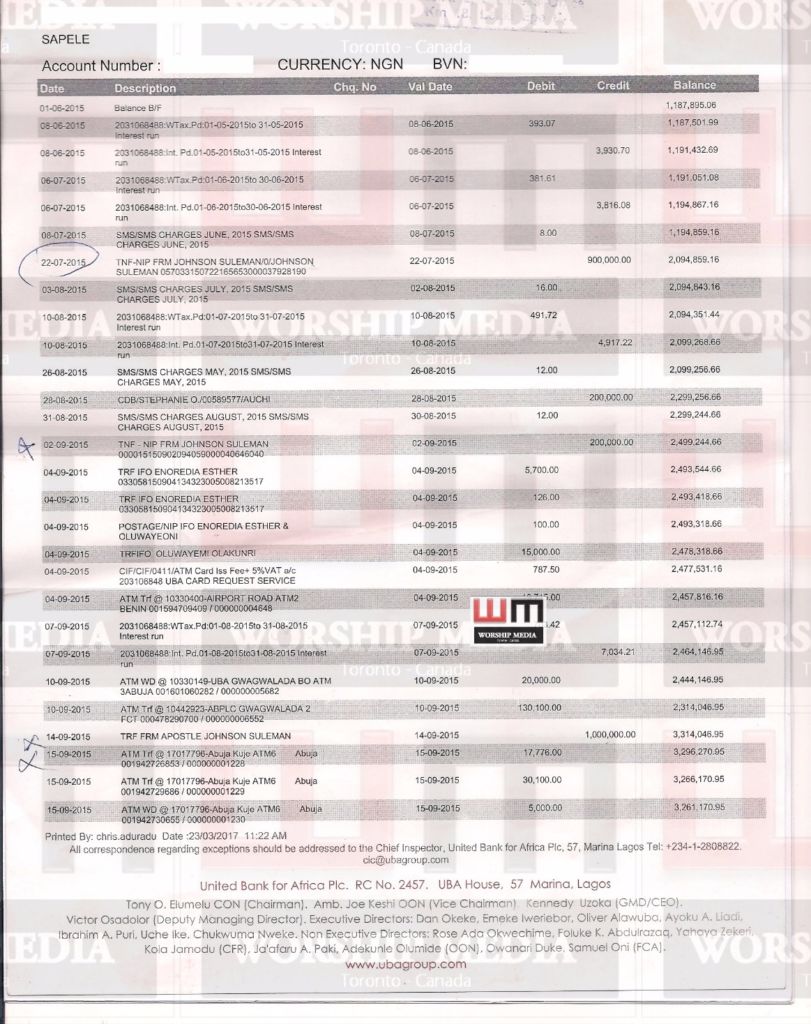 https://youtu.be/hRNWPWHseWc